Directions
The Henry Westons Big Top is located in the centre of Cheltenham's Montpellier Gardens.
Parking
For information about parking in and around Cheltenham, visit the Cheltenham Borough Council website: cheltenham.gov.uk/parking
Accessibility
The Henry Westons Big Top is fully wheelchair accessible.
About
The Henry Westons Big Top is a purpose built venue situated at the heart of Jazz in the Gardens. Constructed in the classic style of a circus big top, the arena is fully lined and offers tiered seating. High quality sound and lighting production enhance the Festival experience inside this atmospheric jazz venue. Each year, the Big Top and Jazz Arena venues play host to a vast array of acclaimed headliners and rising stars throughout the Cheltenham Jazz Festival.
The Henry Westons Big Top capacity increased by 50% to 2,000 seats in 2019, enabling more people to enjoy the most popular events and offering better sightlines to the stage.
View the Big Top Seating Plan: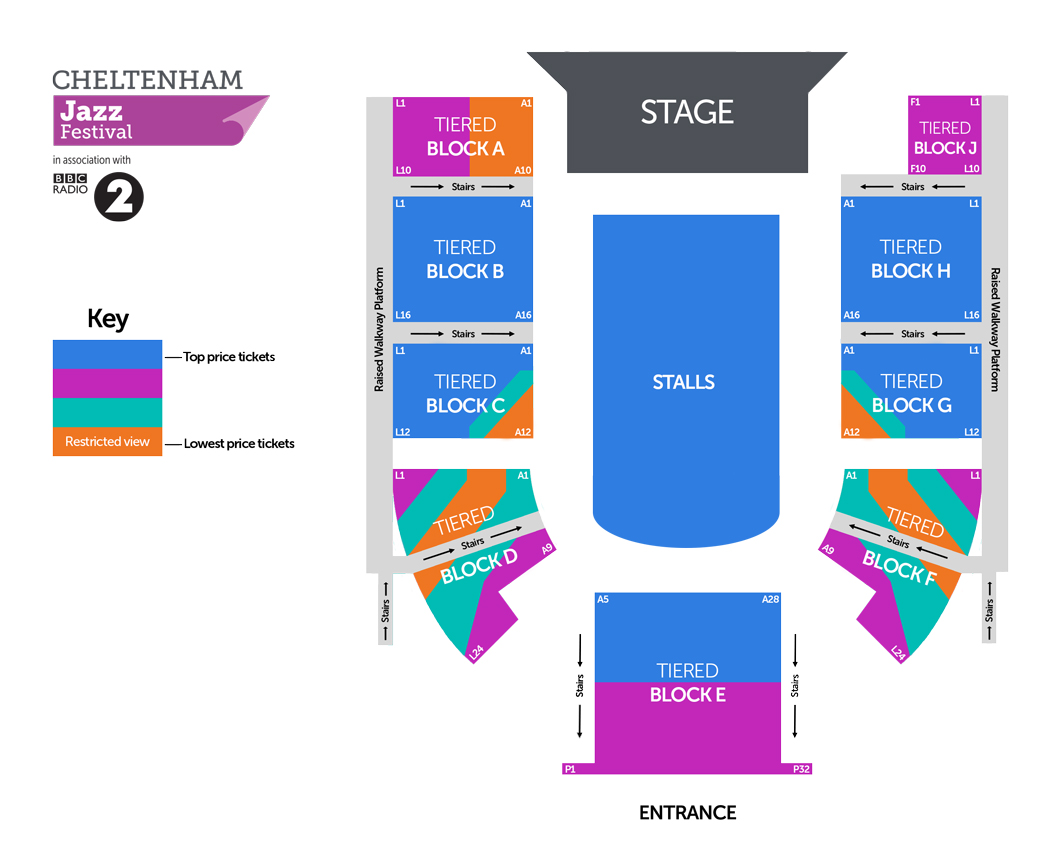 To view the Big Top Seating Plan for Friday Night Is Music Night (J07) and Imelda May & Ronnie Scott's Big Band (J35) at Cheltenham Jazz Festival 2020, click here.