Details
Jim Al-Khalili asks if we are approaching the end of physics, when the rich tapestry of the universe will be revealed to us in a 'theory of everything', or if we are stuck in a rut waiting for the next Einstein to come along. In conversation with Sumit Paul-Choudhury they explore where theoretical physics stands at the dawn of the third decade of the 21st century. Join them to find out what we know with confidence, what we have yet to figure out and how physics in particular offers us the only way to uncover the deepest truth about the nature of reality.
Jim Al-Khalili will be answering your questions live in the YouTube chat section during this broadcast.
Biographies
Jim Al-Khalili OBE FRS is a quantum physicist, author and broadcaster. He is Professor of Physics and in the Public Engagement in Science at the University of Surrey in Guildford. He is a regular science presenter on BBC TV and radio and a recipient of the Royal Society Michael Faraday medal, the Institute of Physics Kelvin Medal and the very first Stephen Hawking Medal. He is the current president of the British Science Association and a member of Cheltenham Science Festival Advisory Group.
Sumit Paul-Choudhury is a former editor of New Scientist, the world's most popular science weekly and founding creative director for New Scientist Live. He is a writer, speaker and thinker about science, technology and the future.
Books… click through below to buy online…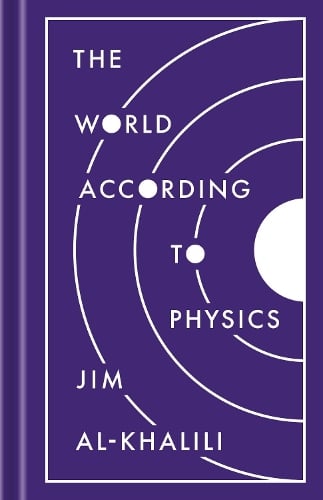 *Fees & Booking Info
This Festival is free to view on our YouTube channel so that everyone can explore the wonders of science.

Please support us if you can by making a donation. Your contribution will help us continue to bring science to live audiences, support emerging science communicators and deliver FameLab Academy – our year-round education programme aimed at inspiring secondary school students to become scientists.