Details
Drugs. We've all done them. Whether it's a cup of coffee or a glass of wine, a cigarette or something a bit more illicit. But how well do we understand the effects of the drugs we take? Dr Suzi Gage investigates the science behind recreational drugs- debunking common myths and misconceptions, as well as containing the most recent scientific research. Looking at a range of drugs, this talk provides a clear understanding of how drugs work and what they're really doing to your mind and body. Along the way you will find out why ketamine is on the WHO's list of essential medicines, why some researchers hope MDMA could treat PTSD, and much more.
Biographies
Dr Suzi Gage is a Senior Lecturer and Wellcome Trust Engagement Fellow at the University of Liverpool. As well as her research exploring the links between recreational drug use and mental health, Suzi is an award winning science writer and podcaster. Her podcast exploring the science around recreational drugs has well over a million listeners, and she has just published her first book "Say Why to Drugs".
Books… click through below to buy online…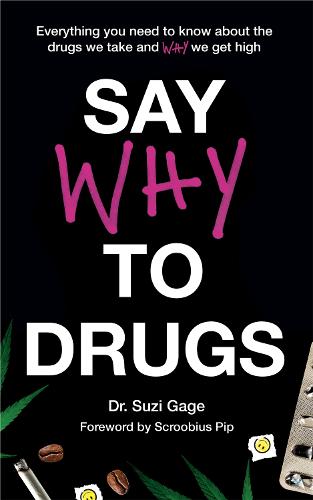 *Fees & Booking Info
This Festival is free to view on our YouTube channel so that everyone can explore the wonders of science.

Please support us if you can by making a donation. Your contribution will help us continue to bring science to live audiences, support emerging science communicators and deliver FameLab Academy – our year-round education programme aimed at inspiring secondary school students to become scientists.