Details
Whether it's fashionable clothes or the latest gadgets, our love affair with possessions seems all-consuming. Despite constant warnings about our future, we are reluctant to change our ways when it comes to accumulating more and more things. Can we learn to live better with less, or is our desire for possessions innate and unchangeable? Psychologist Bruce Hood considers what drives our need for ownership and questions the extent to which we're controlled by our possessions with Julia Wheeler.
Bruce Hood will be answering your questions live in the YouTube chat section during this broadcast.
Biographies
Bruce Hood is Professor of Developmental Psychology in Society at the University of Bristol. He specialises in developmental cognitive neuroscience and his major research interests include the cognitive processes behind adult magical thinking.
Julia Wheeler is an experienced journalist and interviewer who worked for the BBC for more than 15 years, including as the BBC's Gulf Correspondent. She has also written for national newspapers, notably The Times, Telegraph and Guardian and now freelances for the BBC and national publications.
Books… click through below to buy online…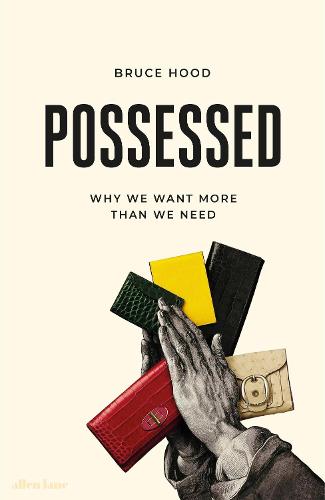 *Fees & Booking Info
This Festival is free to view on our YouTube channel so that everyone can explore the wonders of science.

Please support us if you can by making a donation. Your contribution will help us continue to bring science to live audiences, support emerging science communicators and deliver FameLab Academy – our year-round education programme aimed at inspiring secondary school students to become scientists.