Details
Humans dream of building superintelligent machines. But what happens if we succeed? Creating superior intelligence would be the biggest event in human history, but according to one of the world's pre-eminent AI experts, it also could be the last. Stuart Russell explains why he considers his own discipline an existential threat to our species and how we can change course before it's too late.
Stuart Russell will be answering your questions live in the YouTube chat section during this broadcast.
Biographies
Stuart Russell is a professor of Electrical Engineering and Computer Sciences at University of California at Berkeley. His book Artificial Intelligence: A Modern Approach (with Peter Norvig) is the standard text in AI; it has been translated into 13 languages and is used in more than 1,300 universities in 118 countries. He also works for the United Nations, developing a new global seismic monitoring system for the nuclear-test-ban treaty.
Books… click through below to buy online…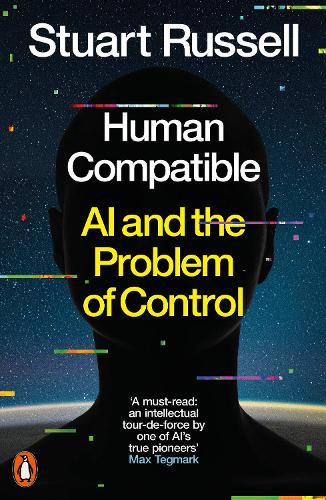 *Fees & Booking Info
This Festival is free to view on our YouTube channel so that everyone can explore the wonders of science.

Please support us if you can by making a donation. Your contribution will help us continue to bring science to live audiences, support emerging science communicators and deliver FameLab Academy – our year-round education programme aimed at inspiring secondary school students to become scientists.