Details
The ocean is Earth's defining feature, but we rarely appreciated its scale, how it works, and how essential it is for life on land. We're finally hearing news stories about damage to our seas – pollution, warming, oxygen deficiencies and more – but these are only the start of our influence on the vast blue of our blue planet. Physicist and oceanographer Helen Czerski voyages into the depths of our planet, exploring the scale of influence humans have on it.
Helen Czerski will be answering your questions live in the YouTube chat section during this broadcast.
Biographies
Helen Czerski is a physicist, oceanographer, broadcaster, author and bubble enthusiast. Her academic home is the Department of Mechanical Engineering at University College London. She is a regular science presenter on the BBC, and a writer, with a regular science column for the Wall Street Journal. Storm in a Teacup, her first book, was published in 2016. She is a member of Cheltenham Science Festival Advisory Group.
Books… click through below to buy online…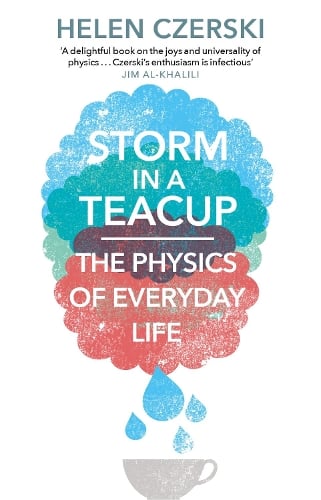 *Fees & Booking Info
This Festival is free to view on our YouTube channel so that everyone can explore the wonders of science.

Please support us if you can by making a donation. Your contribution will help us continue to bring science to live audiences, support emerging science communicators and deliver FameLab Academy – our year-round education programme aimed at inspiring secondary school students to become scientists.