Details
Join space scientist Maggie Aderin-Pocock on an epic adventure through the Solar System. Visit the most magnificent sights and discover all the spectacles that outer space has to offer, from planets and moons to asteroids, comets and satellites. Hold on to your helmet and get set for a cosmic roller
coaster ride.
Maggie Aderin-Pocock will be answering your questions live in the YouTube chat section during this broadcast.
Biographies
Dr Maggie Aderin-Pocock is a space scientist, science communicator and presenter of the BBC's The Sky at Night. She completed a PhD in the Department of Mechanical Engineering in 1994, after an undergraduate degree in Physics also at Imperial. She is Managing Director of Science Innovation Ltd, through which she organises public engagement activities which show school children and adults the wonders of space.
Books… click through below to buy online…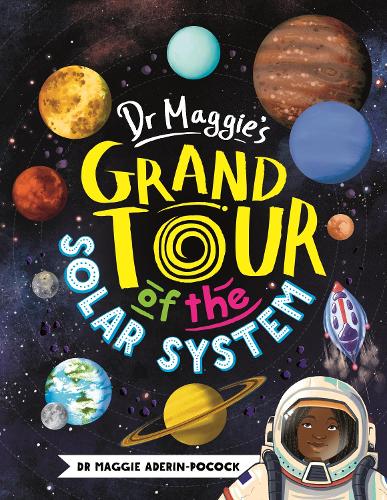 *Fees & Booking Info
This Festival is free to view on our YouTube channel so that everyone can explore the wonders of science.

Please support us if you can by making a donation. Your contribution will help us continue to bring science to live audiences, support emerging science communicators and deliver FameLab Academy – our year-round education programme aimed at inspiring secondary school students to become scientists.