Details
David Shariatmadari speaks with Julia Wheeler about the mindboggling journey through the science of language, urging us to abandon our prejudices in a bid to uncover the (far more interesting) truth about what we do with words. Exploding nine widely-held myths about language, he gives a myth-busting account of how languages emerge, change and influence the way we think.
David Shariatmadari will be answering your questions live in the YouTube chat section during this broadcast.
Biographies
David Shariatmadari is a writer and editor at the Guardian. He studied Linguistics at Cambridge University and the School of Oriental and African Studies, London, where he now lives.
Books… click through below to buy online…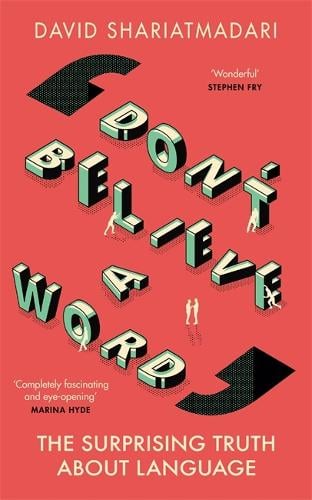 *Fees & Booking Info
This Festival is free to view on our YouTube channel so that everyone can explore the wonders of science.

Please support us if you can by making a donation. Your contribution will help us continue to bring science to live audiences, support emerging science communicators and deliver FameLab Academy – our year-round education programme aimed at inspiring secondary school students to become scientists.