Details
In just 10 years, drones have captured the imagination of nearly every sector across our society. From delivering essential medical products to groundbreaking environmental research, drones have allowed us to see the natural world in ways that previously were inaccessible. But, what do they mean for the future of our species? And how should we think about a future in which drones gradually replace the need for humans?
Andy Miah will be answering your questions live in the YouTube chat section during this broadcast.
Biographies
Andy Miah is Chair of Science Communication and Future Media at the University of Salford. He curates the university's programme at Manchester Science Festival and works to develop innovative projects which bring together art and science. His research has featured in the Washington Post, Wired, The Guardian, The Independent and he has appeared live on BBC Newsnight, Sky News, BBC World and BBC News 24. He is interested in the intersection of art, ethics, technology and culture.
Books… click through below to buy online…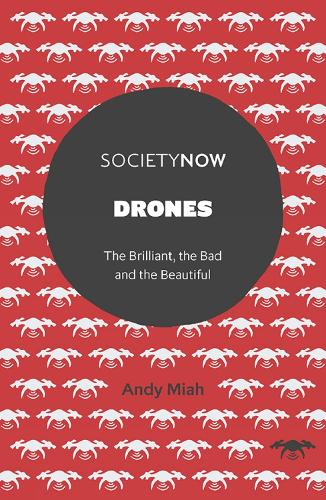 *Fees & Booking Info
This Festival is free to view on our YouTube channel so that everyone can explore the wonders of science.

Please support us if you can by making a donation. Your contribution will help us continue to bring science to live audiences, support emerging science communicators and deliver FameLab Academy – our year-round education programme aimed at inspiring secondary school students to become scientists.