Details
Black holes are the most exotic objects in the Universe and understanding them is the single biggest challenge in fundamental physics. Join physicists Brian Cox and Jeff Forshaw on a monumental journey, exploring the importance of these phenomena and discovering how their often quite astonishing, counter-intuitive behaviour turns our knowledge of physics on its head.
This event will be live captioned.
Biographies
Brian Cox is Professor of Particle Physics at the University of Manchester and The Royal Society Professor for Public Engagement in Science. He is currently a member of the ATLAS Collaboration at the Large Hadron Collider, CERN. He was the co-spokesperson for the FP420 R&D project at CERN between 2004 and 2009.
Jeff Forshaw is Professor of Physics at the University of Manchester. He has co-authored two popular science books with Brian Cox (Universal and The Quantum Universe) and co-authored a collection of TEDStudies support materials on particle physics called Physics – the Edge of Knowledge.
Books… click through below to buy online…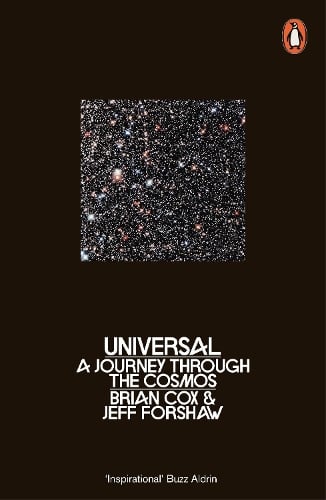 *Fees & Booking Info
This Festival is free to view on our YouTube channel so that everyone can explore the wonders of science.

Please support us if you can by making a donation. Your contribution will help us continue to bring science to live audiences, support emerging science communicators and deliver FameLab Academy – our year-round education programme aimed at inspiring secondary school students to become scientists.