Details
Can robots be conscious? Is the mind a programme? Susan Schneider is well-qualified to tackle these thorny philosophical issues, being NASA's Baruch Blumberg Chair of Astrobiology and director of the AI, Mind, and Society groups at the University of Connecticut. Get her insight into the topic, as she proposes ways to test for machine consciousness and asks whether consciousness is an unavoidable by-product of sophisticated intelligence.
Susan Schneider will be answering your questions live in the YouTube chat section during this broadcast.
Biographies
Susan Schneider writes about the nature of the self and mind, especially from the vantage point of issues in philosophy, AI, cognitive science and astrobiology. In her new book, Artificial You: AI and the Future of the Mind, she discusses the philosophical implications of AI, and, in particular, the enterprise of "mind design.
Books… click through below to buy online…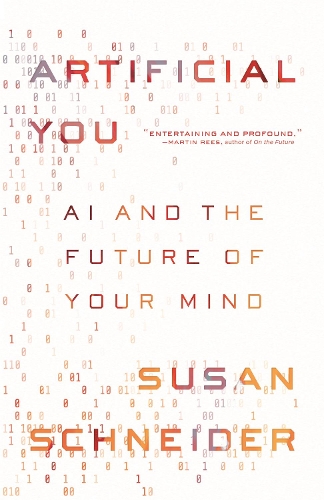 *Fees & Booking Info
This Festival is free to view on our YouTube channel so that everyone can explore the wonders of science.

Please support us if you can by making a donation. Your contribution will help us continue to bring science to live audiences, support emerging science communicators and deliver FameLab Academy – our year-round education programme aimed at inspiring secondary school students to become scientists.