Details
Do you touch wood for luck, or avoid hotel rooms on floor thirteen? Would you cross the path of a black cat, or step under a ladder? Despite the dominance of science in today's world, superstitious beliefs – both traditional and new – remain surprisingly popular. Stuart Vyse explores the nature and surprising history of superstition from antiquity to the present including a look at the new superstitions surrounding COVID19.
Stuart Vyse will be answering your questions live in the YouTube chat section during this broadcast.
Biographies
Stuart Vyse is a behavioural scientist, teacher, and writer. He is a contributing editor for Skeptical Inquirer magazine, for which he writes the "Behavior & Belief" column. The first edition of his book Believing in Magic: The Psychology of Superstition won the William James Book Award of the American Psychological Association He is in demand as an expert on superstition and irrational behaviour, with academic interests in decision-making, behavioral economics, philosophy, behaviour analysis, and belief in the paranormal.
Books… click through below to buy online…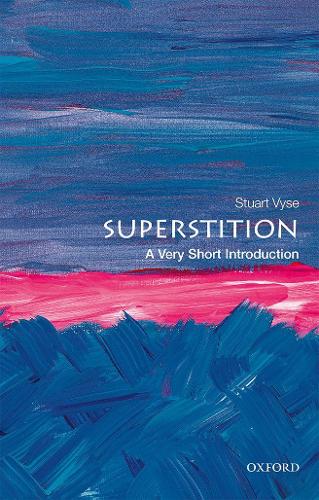 *Fees & Booking Info
This Festival is free to view on our YouTube channel so that everyone can explore the wonders of science.

Please support us if you can by making a donation. Your contribution will help us continue to bring science to live audiences, support emerging science communicators and deliver FameLab Academy – our year-round education programme aimed at inspiring secondary school students to become scientists.