Details
Some people are cleverer than others. This everyday observation is the subject of an academic field that is often portrayed as confused and controversial, when in fact, the field of intelligence holds some of psychology's best-replicated findings. This Very Short Introduction describes what psychologists have discovered about how and why people differ in their thinking powers.
Biographies
Ian J. Deary is Professor of Differential Psychology at the University of Edinburgh. He practised psychiatry in London and Edinburgh before moving to academic psychology, where his principal research interests include human mental abilities, the effects of ageing and medical conditions on mental skills, and the impact of cognitive ability on people's lives. He is Director of the Lothian Birth Cohort studies and is an elected Fellow of the British Academy, the Royal Society of Edinburgh, the Academy of Medical Sciences, the Royal College of Psychiatrists, and the Royal College of Physicians of Edinburgh. He is the author of several books, including Looking Down on Human Intelligence: From Psychometrics to the Brain (OUP, 2000), and is the winner of several international awards for his research on human intelligence and personality.
Books… click through below to buy online…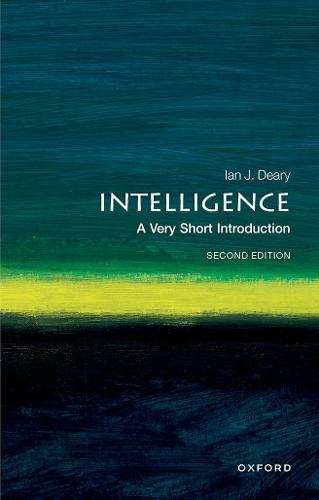 *Fees & Booking Info
This Festival is free to view on our YouTube channel so that everyone can explore the wonders of science.

Please support us if you can by making a donation. Your contribution will help us continue to bring science to live audiences, support emerging science communicators and deliver FameLab Academy – our year-round education programme aimed at inspiring secondary school students to become scientists.