Details
The astonishing story of 20th-century physics, told through the 12 experiments that changed our world. In conversation with Jess Wade, accelerator physicist Suzie Sheehy introduces us to the people who, through a combination of genius, persistence and luck, staged ground-breaking experiments to answer questions about the nature of matter. From the physicists who soared in hot air balloons on the trail of new particles, to the quest to find the third generation of matter, our determination to understand and control the microscopic have transformed how we live today. Join us for a celebration of human ingenuity, creativity and curiosity, including live demos straight out of Suzie's book.
---
Books from the speakers in this event
Click the book cover below to buy now from our Waterstones Cheltenham Science Festival bookshop.
Why not get ahead of your festival reading and support Cheltenham Festivals with every purchase.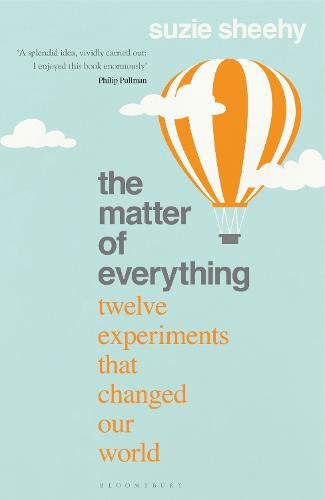 ---
Venue
*This is not a BBC event
The BBC Science Zone is located on our Science in the Square site in Imperial Gardens (GL50 1QA next to Cheltenham Town Hall)
*Fees & Booking Info
CF Ticketing charges a fee per booking to reflect the costs of providing the service which include card processing costs (for both credit and debit cards) as well as staffing, developing and maintaining the booking software and postage
*Our booking fee for online sales is £3.00
We endeavour to keep our booking fee as low as possible and charge on a per booking basis rather than a per ticket basis to ensure this. We also endeavour to ensure that our booking fees are clear before any transaction is completed.
For more information about your booking
click here