Details
William of Occam, a 13th-century monk, first articulated the principle that the best answer to any problem is the simplest. This theory, known as Occam's Razor, cut through the thickets of medieval metaphysics to clear a path for modern science. Johnjoe McFadden follows the razor in the hands of the giants of science from Copernicus, to Kepler, Galileo, Newton, Darwin, Einstein, Rubin and Higgs to find out why it works so well. He tells this remarkable story and its application to probability theory and the nature of the universe itself.
---
Books from the speakers in this event
Click the book cover below to buy now from our Waterstones Cheltenham Science Festival bookshop.
Why not get ahead of your festival reading and support Cheltenham Festivals with every purchase.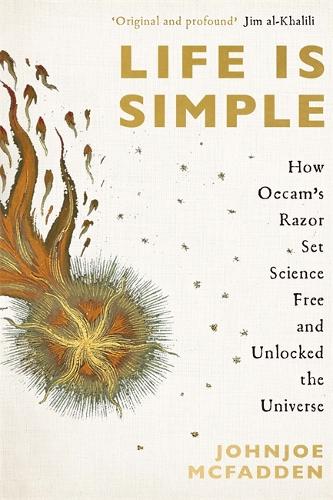 ---
*Fees & Booking Info
CF Ticketing charges a fee per booking to reflect the costs of providing the service which include card processing costs (for both credit and debit cards) as well as staffing, developing and maintaining the booking software and postage
*Our booking fee for online sales is £3.00
We endeavour to keep our booking fee as low as possible and charge on a per booking basis rather than a per ticket basis to ensure this. We also endeavour to ensure that our booking fees are clear before any transaction is completed.
For more information about your booking
click here