Details
How would you react under extreme pressure? For some, courage comes naturally in stressful situations; for others, the ability to keep a cool head can seem almost impossible. Considering everything from public speaking to emergency situations, Claudia Hammond is joined by psychologists Rachel Manning and Patrick Tissington and mental health campaigner and adventurer Alex Staniforth to discuss the qualities of courage, heroism and bravery and to explore whether we can train ourselves to process fear more successfully when everyday life puts us under pressure.
This event will be live-streamed for free and available on-demand via the CheltSciFest Player. To register, click here.
This event is being recorded as an episode of BBC Radio 4's All in the Mind.
Biographies
Dr Rachel Manning is a Chartered Psychologist and Senior Lecturer in Psychology at the University of Buckingham. She is a social psychologist, with additional interests in environmental and critical psychology. Her research examines collective and spatial phenomena, particularly in relation to 'prosocial' and 'antisocial' behaviours. Her work is often interdisciplinary, and focused on both theoretical development and application.
Alex Staniforth is a record-breaking adventurer, ultra-runner, motivational speaker, published author and charity director from Cheshire aged 25. Alex is no stranger to adversity, having survived two disasters on Mount Everest as a teenager and overcoming epilepsy, stammering and bullying in earlier life; and openly suffering with depression, anxiety and an eating disorder since the age of 16. Alex has raised over £100,000 for charity and won the Pride of Britain Regional Fundraiser of the Year 2017. He has published two books, Icefall, and Another Peak, and is a founding director of mental health charity Mind Over Mountains. 
Patrick Tissington is Professor of Organizational Psychology at the University of Warwick where he is the strategic lead on employability across the university. He entered university aged 29 having already had a varied experience – he worked on a development project in Africa, ran a vintage clothing business on Portobello Road, served in the British Army as a corporal and became a Sales Director. Outside of work he addresses his fear of heights by rock climbing and aversion to cold by swimming in open water. He supports Aston Villa which he says is (sometimes) his only regret in life.
Claudia Hammond is an award-winning broadcaster, author and psychology lecturer. In her work she shares the ways that psychological and medical research can help us in our everyday lives, whether through radio, TV, podcasts, public events or books. Claudia is the presenter of several podcasts and radio shows including All in the Mind on BBC Radio 4 which covers psychology, neuroscience & mental health and the weekly global health show Health Check on BBC World Service. Her latest book, The Art of Rest, examining the science behind our struggles to rest and relax, is published by Canongate.
Click below to buy the book from our Waterstones Cheltenham Science Festival bookshop. Every purchase supports Cheltenham Festivals.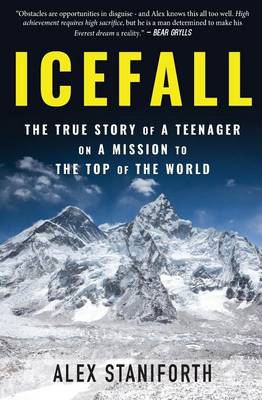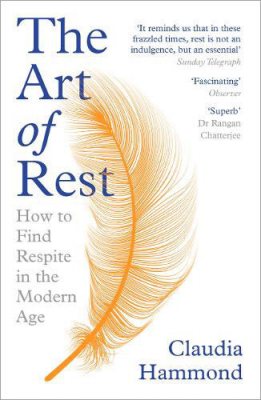 Venue
The Town Hall, situated on Imperial Gardens in the centre of Cheltenham comprises of a Grand Main Hall, distinguished by its Corinthian styles columns and coved ceiling. The Main Hall is accompanied by dining and drawing rooms, as well as the Pillar Room bar.
The venue's early 20th century Edwardian elegance makes it the classic 'shoebox' concert hall. With a seating capacity of 900, the Town Hall is perfectly suited to grand symphony orchestra performances with a thrilling impact.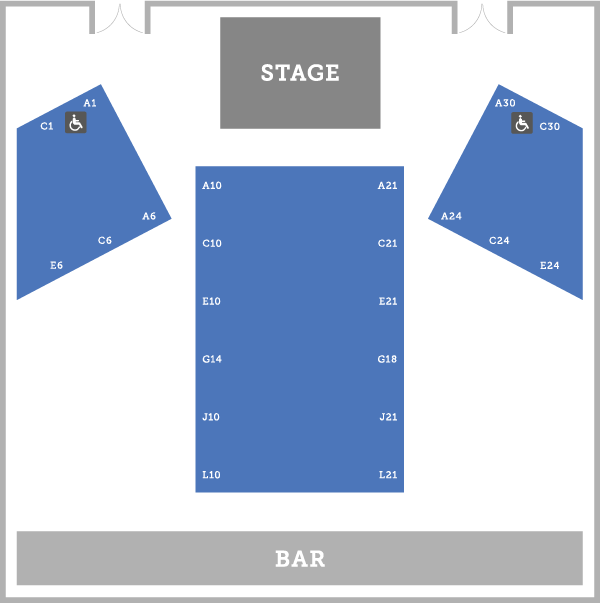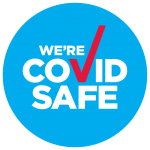 *Fees & Booking Info
CF Ticketing charges a fee per booking to reflect the costs of providing the service which include card processing costs (for both credit and debit cards) as well as staffing, developing and maintaining the booking software and postage
*Our booking fee for online sales is £2.00
We endeavour to keep our booking fee as low as possible and charge on a per booking basis rather than a per ticket basis to ensure this. We also endeavour to ensure that our booking fees are clear before any transaction is completed.
For more information about your booking
click here