Details
A golden era of deep-sea discovery is underway and marine biologist Helen Scales is at the heart of it. Teeming with unsuspected life, the extraordinary interconnected ecosystem deep below the waves has a huge effect on our daily lives, influencing climate and weather systems, with the potential for much more—good or bad depending on how it is exploited. Helen shares the latest findings of this weird, wonderful and all-important world under the sea and explores how deep sea discoveries are rewriting our understanding of life on land.
Biography
Helen Scales, PhD, is a marine biologist, writer, and public broadcaster. She is the author of Spirals in Time: The Secret Life and Curious Afterlife of Seashells and Eye of the Shoal: A Fishwatcher's Guide to Life, the Ocean, and Everything. She has written for National Geographic, the Guardian, New Scientist, BBC Wildlife Magazine, and BBC Focus, among others, and also presents the Earth Unscrewed podcast. She teaches marine biology and science writing at Cambridge University and advises the marine conservation charity Sea Changers.
Click below to buy the book from our Waterstones Cheltenham Science Festival bookshop. Every purchase supports Cheltenham Festivals.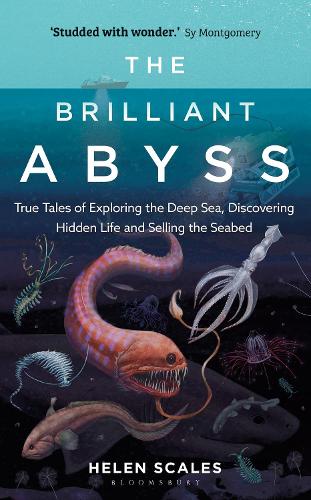 Venue
Apollo is a tented venue in Imperial Gardens.
Throughout the Science Festival it is home to paid and free events.
To keep our audiences safe this year all seating is socially distanced within the venue which means that you will need to book a ticket for our free events this year to secure your space.
*Fees & Booking Info
CF Ticketing charges a fee per booking to reflect the costs of providing the service which include card processing costs (for both credit and debit cards) as well as staffing, developing and maintaining the booking software and postage
*Our booking fee for online sales is £2.00
We endeavour to keep our booking fee as low as possible and charge on a per booking basis rather than a per ticket basis to ensure this. We also endeavour to ensure that our booking fees are clear before any transaction is completed.
For more information about your booking
click here