Details
When Stella's little seagull friend gets poorly from the plastic stuck in its tummy, Stella wants to do anything she can to try and help. From beach clean ups to banning plastic straws, her ideas spread around the community and make a huge impact. Thanks to Stella, the little seagull and all its animal friends can live in a better environment. Join author Georgina Stevens to explore how you too can use your courage and creativity to make positive change by inspiring others to make change too.
This is a show so tune in and enjoy.
Biography
Georgina Stevens is a writer on a mission to engage people in the beauty and wonder of nature, and the immense power we each hold to make positive change in our world. All with a big cheeky dollop of joy and laughter. She has worked in sustainability and regeneration for the last twenty years helping organisations and charities to make significant positive impact. You can either find her writing in the woods somewhere or reading a book with her son, Rafael.
Click below to buy the book from our Waterstones Cheltenham Science Festival bookshop. Every purchase supports Cheltenham Festivals.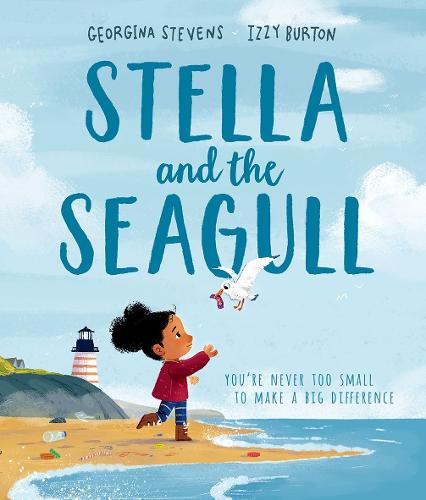 *Fees & Booking Info
CF Ticketing charges a fee per booking to reflect the costs of providing the service which include card processing costs (for both credit and debit cards) as well as staffing, developing and maintaining the booking software and postage
*Our booking fee for online sales is £2.00
We endeavour to keep our booking fee as low as possible and charge on a per booking basis rather than a per ticket basis to ensure this. We also endeavour to ensure that our booking fees are clear before any transaction is completed.
For more information about your booking
click here