Details
It's cocktail hour! Our favourite materials scientist Mark Miodownik is back, shaken but not stirred, for more sophisticated science and silliness. Grab a drink (or two) from the bar and find out what makes the perfect cocktail – all in the interest of research, of course.
Biography
Mark Miodownik is the UCL Professor of Materials & Society. He received his Ph.D in turbine jet engine alloys from Oxford University, and has worked as a materials engineer in the USA, Ireland and the UK. For more than twenty years he has championed materials science research that links to the arts and humanities, medicine, and society. Mark also recently set up the Plastic Waste Innovation Hub to carry our research into solving the environmental catastrophe of plastic waste. Mark is the multi-award winning author of New York Times bestselling book Stuff Matters.
Click below to buy the book from our Waterstones Cheltenham Science Festival bookshop. Every purchase supports Cheltenham Festivals.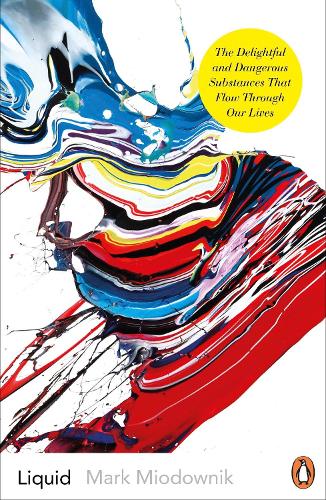 Venue
Apollo is a tented venue in Imperial Gardens.
Throughout the Science Festival it is home to paid and free events.
To keep our audiences safe this year all seating is socially distanced within the venue which means that you will need to book a ticket for our free events this year to secure your space.
*Fees & Booking Info
CF Ticketing charges a fee per booking to reflect the costs of providing the service which include card processing costs (for both credit and debit cards) as well as staffing, developing and maintaining the booking software and postage
*Our booking fee for online sales is £2.00
We endeavour to keep our booking fee as low as possible and charge on a per booking basis rather than a per ticket basis to ensure this. We also endeavour to ensure that our booking fees are clear before any transaction is completed.
For more information about your booking
click here