Details
Innovator and writer Richard Browning joins Dallas Campbell for an exclusive first look at his new book, Taking on Gravity. Having started his aviation business from his garage, Browning's iconic Jet Suit captured the imaginations of millions and has inspired a new generation of creative minds to achieve the impossible. On this journey to the sky, Browning will talk about how his ideas took flight and pushed the boundaries of modern technology and engineering.
Biographies
Richard Browning is the founder of human propulsion technology start-up Gravity Industries Ltd, which he officially launched in March 2017 after inventing, building and patenting an 'Iron Man-like' flight system, the Daedalus flight suit. A former Royal Marine reservist, Richard worked on a number of innovations and new technologies at BP before becoming involved in several start-ups, including a solar project in Kenya, lighting schools via reconditioning old car batteries. His passion for flight and his vision for Gravity are inspired by his father, an aeronautical engineer and inventor.
Dallas Campbell is one of the most versatile and well-travelled factual TV presenters working in the industry. He has filmed in some of the most extraordinary and challenging locations all over the world. Beyond television Dallas is an author, speaker and ambassador for STEM education. He is an Honorary Fellow of the British Science Association and this year won The Space Achievement Media Award at Sir Arthur Clarke Centenary Awards. His book Ad Astra: An illustrated Guide to Leaving the Planet charts the history, science and culture of human spaceflight.
Click below to buy the book from our Waterstones Cheltenham Science Festival bookshop. Every purchase supports Cheltenham Festivals.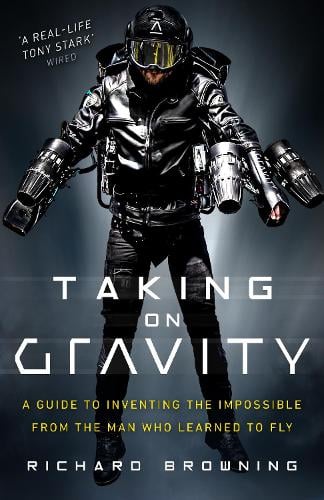 Venue
Apollo is a tented venue in Imperial Gardens.
Throughout the Science Festival it is home to paid and free events.
To keep our audiences safe this year all seating is socially distanced within the venue which means that you will need to book a ticket for our free events this year to secure your space.
*Fees & Booking Info
CF Ticketing charges a fee per booking to reflect the costs of providing the service which include card processing costs (for both credit and debit cards) as well as staffing, developing and maintaining the booking software and postage
*Our booking fee for online sales is £2.00
We endeavour to keep our booking fee as low as possible and charge on a per booking basis rather than a per ticket basis to ensure this. We also endeavour to ensure that our booking fees are clear before any transaction is completed.
For more information about your booking
click here