Details
Our infamous annual contest to find the most spectacular, show-stopping science demos. Expect overambitious escapades by our brave challengers Katie Steckles and Marty Jopson as they compete to become the 2021 champion – who gets your vote? Hosted by Robin Ince and Ashley Kent.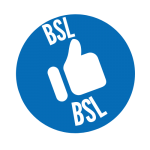 Biographies
Ashley Kent is a science communicator with more than 10 years' experience. Originally from Chicago, she studied biology and chemistry before moving to England where she stumbled into science communication while completing her MSc in genetics. After working directly with the public communicating science and presenting live science shows, she then moved into organising science Festivals and events. She has worked for organisations such as Newcastle ScienceFest, Maker Faire UK, Great Exhibition of the North and Cheltenham Science Festival. She is now a freelance event's organiser, but still occasionally performs live science shows.
Dr Marty Jopson is a science communicator with a PhD in plant cell biology who has a long track record of talking about any field of science. He's also been making science television for over twenty years – extensively behind the camera but also as the long standing science presenter on The One Show, BBC1. He has appeared on numerous regional and national series like Invention Nation (BBC1), The House the 50s Built (C4), Food Factory (BBC1) and Brainiac (Sky1). When not on television, Marty performs his distinct brand of hair-raising, flammable or microscopical science on stage or online for science festivals around the country. He is the author of three popular science books: The Science of Everyday Life, The Science of Food and The Science of Being Human.
Robin Ince is best known as a comedian and populariser of scientific ideas. He is the creator and co-host of the podcast Robin and Josie's Book Shambles, which gains over 100,000 hits a month, as well as the weekly music podcast with Michael Legge, Vitriola, which mixes nonsense, arguments and discussions on the latest music releases. He continues to present the Sony Gold Award winning BBC Radio 4 series The Infinite Monkey Cage with Professor Brian Cox and has toured solo shows about consciousness, Charles Darwin, and physics.
Katie Steckles is a mathematician based in Manchester, who gives talks and workshops and writes about mathematics. She finished her PhD in 2011, and since then has talked about maths in schools, at science festivals, on BBC radio and TV, at music festivals, as part of theatre shows and on the internet. She currently lectures part-time at Sheffield Hallam University.
Venue
Apollo is a tented venue in Imperial Gardens.
Throughout the Science Festival it is home to paid and free events.
To keep our audiences safe this year all seating is socially distanced within the venue which means that you will need to book a ticket for our free events this year to secure your space.
*Fees & Booking Info
CF Ticketing charges a fee per booking to reflect the costs of providing the service which include card processing costs (for both credit and debit cards) as well as staffing, developing and maintaining the booking software and postage
*Our booking fee for online sales is £2.00
We endeavour to keep our booking fee as low as possible and charge on a per booking basis rather than a per ticket basis to ensure this. We also endeavour to ensure that our booking fees are clear before any transaction is completed.
For more information about your booking
click here