Details
Do you know how you can count to infinity using rice and a chess board? Mathematician and FameLab alumnus Kyle Evans doesn't just have a talent for crunching numbers, he is also an occasional poet and comedian! Sharing his love of maths with you, he'll explore some truly curious mathematical problems, from Fibonacci based rhyme to tips on how to win the paper folding world championships!
This is the first part in a series of short maths activities. Here's an arithmetic workout to get you warmed up. It's easier for some people than others – depends how old you are!
Biography
Kyle D Evans is an award-winning maths communicator and entertainer who tours the country with mathematical shows for all ages. Here he brings together elements of his 'Maths Mayhem' show, which he has performed in England, Scotland, Wales & Northern Ireland.
Click below to buy the book from our Waterstones Cheltenham Science Festival bookshop. Every purchase supports Cheltenham Festivals.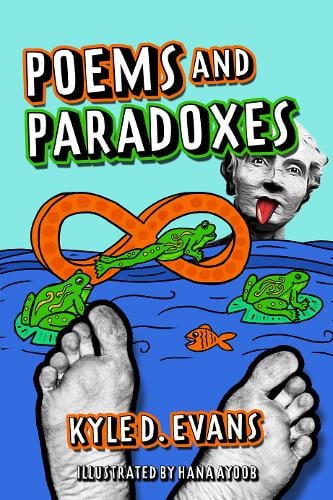 *Fees & Booking Info
CF Ticketing charges a fee per booking to reflect the costs of providing the service which include card processing costs (for both credit and debit cards) as well as staffing, developing and maintaining the booking software and postage
*Our booking fee for online sales is £2.00
We endeavour to keep our booking fee as low as possible and charge on a per booking basis rather than a per ticket basis to ensure this. We also endeavour to ensure that our booking fees are clear before any transaction is completed.
For more information about your booking
click here