Details
Be the master of your own universe with brilliant block builder and physicist Ben Still. Make sure to have your LEGO to hand as you'll be assembling different atoms to build your very own periodic table. The rules of nature definitely don't apply in this fun and interactive session.
Please note that bookings will close 24 hours before the workshop is due to start.  
Biography
Dr Ben Still has been a big LEGO® fan ever since he was bought his first set as a young kid. When talking about particle physics to a general audience the fundamental particles are often referred to a nature's most basic building blocks. Taking this idea, Ben developed 'Build a LEGO® Universe', outreach team at QMUL and has published a book Particle Physics Brick by Brick.
Click below to buy the book from our Waterstones Cheltenham Science Festival bookshop. Every purchase supports Cheltenham Festivals.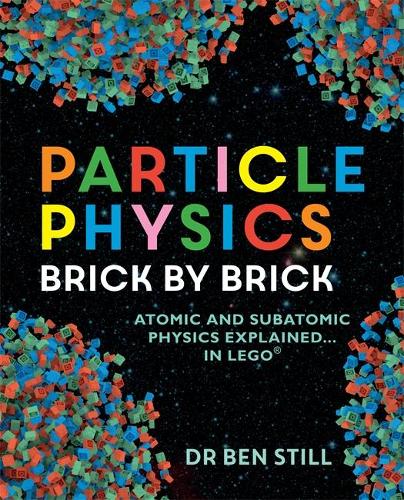 Venue
Zoom is home to a host of digital workshops and events at this year's Science Festival.
Spaces are limited so please make sure you purchase a ticket to attend.
Details of how to access the zoom workshops and events will be sent to you by email prior to the event.
*Fees & Booking Info
CF Ticketing charges a fee per booking to reflect the costs of providing the service which include card processing costs (for both credit and debit cards) as well as staffing, developing and maintaining the booking software and postage
*Our booking fee for online sales is £2.00
We endeavour to keep our booking fee as low as possible and charge on a per booking basis rather than a per ticket basis to ensure this. We also endeavour to ensure that our booking fees are clear before any transaction is completed.
For more information about your booking
click here