Details
A microscopical journey into the unseen.
Take a journey from everyday life, down into the realm of microscopical wonders with Marty Jopson, the BBC One Show's resident scientist. Using state of the art microscopes, from things you can almost see to a world totally invisible to the unaided eye. Marty takes you from hugely magnified arthropods, cells, bacteria and ending with the coronavirus itself. A microscopical show full of stunning images and samples harvested from Marty himself. There will be blood – you have been warned! 
This show is supported by Zeiss, global leaders in the manufacture of microscopes.
This is a show so tune in and enjoy
Biography
Marty Jopson is a science communicator with a PhD in plant cell biology who has a long track record of talking about any field of science. He's also been making science television for over twenty years – extensively behind the camera but also as the long standing science presenter on The One Show, BBC1. He has appeared on numerous regional and national series like Invention Nation (BBC1), The House the 50s Built (C4), Food Factory (BBC1) and Brainiac (Sky1). When not on television, Marty performs his distinct brand of hair-raising, flammable or microscopical science on stage or online for science festivals around the country. He is the author of three popular science books: The Science of Everyday Life, The Science of Food and The Science of Being Human.
Click below to buy the book from our Waterstones Cheltenham Science Festival bookshop. Every purchase supports Cheltenham Festivals.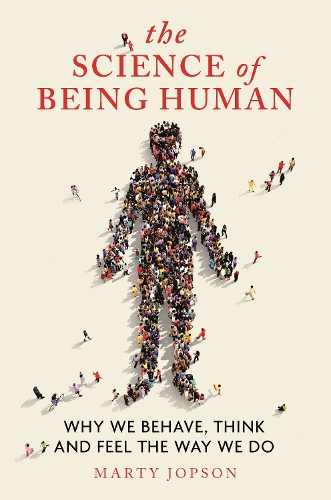 *Fees & Booking Info
CF Ticketing charges a fee per booking to reflect the costs of providing the service which include card processing costs (for both credit and debit cards) as well as staffing, developing and maintaining the booking software and postage
*Our booking fee for online sales is £2.00
We endeavour to keep our booking fee as low as possible and charge on a per booking basis rather than a per ticket basis to ensure this. We also endeavour to ensure that our booking fees are clear before any transaction is completed.
For more information about your booking
click here