Details
Flooding, climate change and human intervention are just a few of the issues affecting the future of our global waterscapes. Leading oceanographer Helen Czerski chairs this event with estuarine expert Amy Pryor and marine social scientist Emma Mckinley and Severn River Trust's Alice Fallon to examine the importance of rivers in ecology and the sociological relationship we have with our waterways.
Bring along suitable footwear as you'll have the chance to join a local exploration of the River Chelt after the event. For more information and to register for the Exploring The River Chelt, click here.
Biographies
Dr Helen Czerski is a physicist and oceanographer with a passion for science, sport, books, creativity, hot chocolate and investigating the interesting things in life. Her research addresses the physics of breaking waves and bubbles at the ocean surface. These bubbles change underwater sound and light, help transfer gases from ocean to atmosphere (helping the ocean breathe) and also eject ocean material into the air. Helen has been a regular science presenter on the BBC for ten years, covering the physics of the natural world and the physics of everyday life. She is a frequent voice on the radio and on podcasts.
Dr Emma McKinley is a Research Fellow at Cardiff University. Her research focuses on understanding the complex relationship between society and the sea, taking account of diverse types of perceptions, attitudes and values held by different communities and audiences, and considers how this insight can be used to support effective ocean governance. In September 2018, Emma founded the Marine Social Science Network, a global, interdisciplinary community of researchers and practitioners working across marine social sciences, which she chairs. Emma is the current Chair of the Royal Geographic Society's Coastal and Marine Research Group.
Alice Fallon leads the Community Engagement team at the Severn Rivers Trust. She studied archaeology at university in London, and then went on to train and work as a teacher at a sixth form college. Alice joined the Severn Rivers Trust in 2016 and led the development of the activity plan for the National Lottery and EU LIFE funded project Unlocking the Severn – the largest river restoration of its kind in Europe. Alice firmly believes that rivers change lives and are essential for our wellbeing. Severn Rivers Trust fight for a future where our children and grandchildren can enjoy stunning rivers teeming with diverse and wonderful life.
Click below to buy the book from our Waterstones Cheltenham Science Festival bookshop. Every purchase supports Cheltenham Festivals.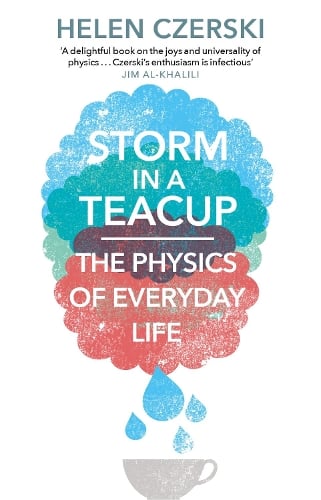 Venue
Apollo is a tented venue in Imperial Gardens.
Throughout the Science Festival it is home to paid and free events.
To keep our audiences safe this year all seating is socially distanced within the venue which means that you will need to book a ticket for our free events this year to secure your space.
*Fees & Booking Info
CF Ticketing charges a fee per booking to reflect the costs of providing the service which include card processing costs (for both credit and debit cards) as well as staffing, developing and maintaining the booking software and postage
*Our booking fee for online sales is £2.00
We endeavour to keep our booking fee as low as possible and charge on a per booking basis rather than a per ticket basis to ensure this. We also endeavour to ensure that our booking fees are clear before any transaction is completed.
For more information about your booking
click here