Details
For over a century, GCHQ has been at the forefront of national security. Timandra Harkness delves into the secretive world of the intelligence agency past and present with a senior GCHQ representative and curator Science Museum curator Elizabeth Bruton, who has been unearthing treasures from the archive for the Science Museum's Group's Top Secret: From ciphers to cyber security exhibition. Uncovering the rich personal and technological stories that have underpinned secret communications over the past century, we explore the intrigue of espionage, consider the major challenges and opportunities facing those working at the heart of the nation's security today and examine the trends that could shape tomorrow.
The Science Industry Musuem are hosting the Top Secret exhibition from 19 May – 31 August 2021.
This event will be live-streamed for free and available on-demand via the CheltSciFest Player. To register, click here.
Biography
Dr Elizabeth Bruton is Curator of Technology and Engineering at the Science Museum, London and curated the 'Top Secret: From ciphers to cyber security' exhibition at the Science Museum, London and now at the Science & Industry Museum, Manchester, both part of the Science Museum Group. 'Top Secret' explores over a century's worth of communications intelligence through hand-written documents, declassified files and previously unseen artefacts from the Science Museum Group's and GCHQ's historic collections.
Venue
The Town Hall, situated on Imperial Gardens in the centre of Cheltenham comprises of a Grand Main Hall, distinguished by its Corinthian styles columns and coved ceiling.
The venue's early 20th century Edwardian elegance makes it the classic 'shoebox' concert hall. With a seating capacity of 900, the Town Hall is perfectly suited to grand symphony orchestra performances with a thrilling impact.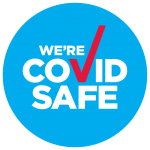 *Fees & Booking Info

Jazz
This Festival is free to view on our YouTube channel so that everyone can experience the joy of jazz music. Please support us if you can by making a donation. Your contribution will help us to achieve our mission of making music available to everyone. To achieve this, we run year-round education and talent development programmes. Our education programmes offer a wide range of opportunities for people of all ages to engage with jazz. Our pioneering talent development programmes support artists throughout their musical career.

Science
CF Ticketing charges a fee per booking to reflect the costs of providing the service which include card processing costs (for both credit and debit cards) as well as staffing, developing and maintaining the booking software and postage
*Our booking fee for online sales is £2.00
We endeavour to keep our booking fee as low as possible and charge on a per booking basis rather than a per ticket basis to ensure this. We also endeavour to ensure that our booking fees are clear before any transaction is completed.
For more information about your booking
click here