Details
As innovation pushes human performance to new limits, winning margins are getting smaller and smaller; athletes train in extreme conditions and state-of-the-art sports equipment is designed to take fractions of a second off finishing times. Performance Consultant Steve Ingham and sports engineer David James discuss with Julia Wheeler how engineering principles can be applied to peaking for sporting success. But does this give an unfair advantage to the competitor, or is it all just part of the competition?
Biographies
Dr Steve Ingham has provided support to over 1,000 athletes, of which over 200 have achieved World or Olympic medal success, including some of the world's greatest athletes, such as Dame Jessica Ennis-Hill, Sir Steve Redgrave and Sir Matthew Pinsent. Steve has gained high performance insight working at the British Olympic Association from 1998 to 2004, where he was Senior Sports Physiologist and Sports Science Manager, and at the English Institute of Sport from 2004 to 2016 where he was Head of Physiology and latterly the Director of Science and Technical Development. Steve is the author of the bestselling How to Support a Champion.
Professor David James is a leading figure in the world of sports engineering and technology. He is the Managing Director of Labosport Ltd and holds a title of Visiting Professor at Sheffield Hallam University. David has been working in the field of sports engineering for 20 years and has sustained a significant contribution to research and knowledge transfer through a myriad of projects with sports companies and federations. In 2018, David was awarded the title of Professor of Sports Engineering (Sheffield Hallam University Personal Chair). David is a champion for public engagement in research. More than 1 million individuals have directly connected with his public engagement activities as either participants or audiences. David has worked tirelessly to reposition science and engineering as a part of mainstream culture through major projects including exhibitions, lecture tours, public debates, theatre, school workshops and public art.
Julia Wheeler is an experienced journalist and interviewer who worked for the BBC for more than 15 years, including as the BBC's Gulf Correspondent, based in the UAE and covering the Arabian Peninsula between 2000 and 2010. She continues to work as a freelance journalist. Julia has moderated large-scale conferences and chaired inter-governmental forums. She is chair and interviewer at several festivals including Cheltenham (Literature and Science) and the Stratford Literary Festival. As festivals and organisations transition to digital or hybrid events, Julia is hosting online conversations, webinars and panel discussions for UK and international organisations and audiences.
Click below to buy the book from our Waterstones Cheltenham Science Festival bookshop. Every purchase supports Cheltenham Festivals.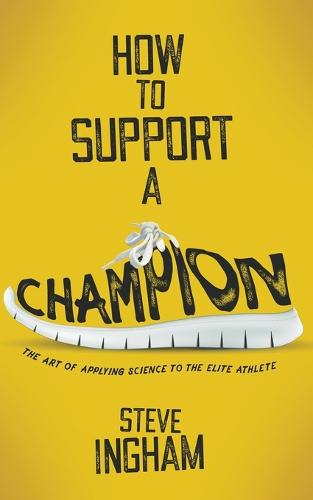 Venue
Apollo is a tented venue in Imperial Gardens.
Throughout the Science Festival it is home to paid and free events.
To keep our audiences safe this year all seating is socially distanced within the venue which means that you will need to book a ticket for our free events this year to secure your space.
*Fees & Booking Info
CF Ticketing charges a fee per booking to reflect the costs of providing the service which include card processing costs (for both credit and debit cards) as well as staffing, developing and maintaining the booking software and postage
*Our booking fee for online sales is £2.00
We endeavour to keep our booking fee as low as possible and charge on a per booking basis rather than a per ticket basis to ensure this. We also endeavour to ensure that our booking fees are clear before any transaction is completed.
For more information about your booking
click here