Details
Whizz. Bang. Boom! Diatom Dave is lighting up Cheltenham. From air-powered rockets to lemonade cannons and bubble fires, this explosive demonstration from local mad scientists Fun Science Cheltenham is guaranteed to leave you on the edge of your seat.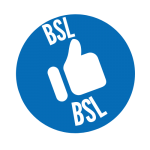 Biography
Diatom Dave is Cheltenham's chief Fun Scientist, overseeing the wacky work of Gloucestershire's own Fun Science laboratory. This esteemed institute specialises in exciting experiments and action-packed activities for ages 4-11, inspiring children's curiosity and creating birthday parties with a bang! See fun-science.org.uk for info about their holiday clubs, youth group workshops, after-school clubs and more.
Venue
Apollo is a tented venue in Imperial Gardens.
Throughout the Science Festival it is home to paid and free events.
To keep our audiences safe this year all seating is socially distanced within the venue which means that you will need to book a ticket for our free events this year to secure your space.
*Fees & Booking Info
CF Ticketing charges a fee per booking to reflect the costs of providing the service which include card processing costs (for both credit and debit cards) as well as staffing, developing and maintaining the booking software and postage
*Our booking fee for online sales is £2.00
We endeavour to keep our booking fee as low as possible and charge on a per booking basis rather than a per ticket basis to ensure this. We also endeavour to ensure that our booking fees are clear before any transaction is completed.
For more information about your booking
click here