Details
Join two of the UK's leading chess players to get hands-on and learn about DeepMind's Grand Master-beating AlphaZero programme. Natasha Regan and Matthew Sadler explain the winning strategy and moves deployed by the AI. Let's play.
Suitable for all levels. If you've enjoyed this, why not try Shogi (Japanese chess) for beginners.
Biographies
Having studied mathematics at Cambridge University, Natasha Regan is an insurance and risk management professional and an accomplished games player. She has represented England at chess, Go and Shogi and is a 7-times UK Pair Go champion. Natasha, with Matthew Sadler is the co-author of two chess books, both of which have won the prestigious ECF Book of the Year award. Her book, Game Changer tells the story of DeepMind's self-taught AI AlphaZero and what chess players can learn from AlphaZero's games.
Matthew Sadler is a chess grandmaster, a 2-times British Champion and a medal-winning member of the English Olympiad team, currently ranked 43rd in the world and no 2 in England. Matthew is also a prize-winning chess author and writer. Game Changer – co-authored with Natasha Regan – won the prestigious ECF and FIDE book of the year prizes.
Click below to buy the book from our Waterstones Cheltenham Science Festival bookshop. Every purchase supports Cheltenham Festivals.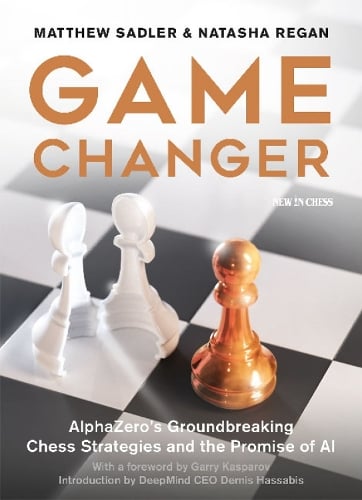 Venue
Zoom is home to a host of digital workshops and events at this year's Science Festival.
Spaces are limited so please make sure you purchase a ticket to attend.
Details of how to access the zoom workshops and events will be sent to you by email prior to the event.
*Fees & Booking Info
CF Ticketing charges a fee per booking to reflect the costs of providing the service which include card processing costs (for both credit and debit cards) as well as staffing, developing and maintaining the booking software and postage
*Our booking fee for online sales is £2.00
We endeavour to keep our booking fee as low as possible and charge on a per booking basis rather than a per ticket basis to ensure this. We also endeavour to ensure that our booking fees are clear before any transaction is completed.
For more information about your booking
click here