Details
From observing and contemplating the behaviour of black holes, physicists are considering the possibility that space and time are woven from quantum entanglement. Brian Cox and Jeff Forshaw explain why black holes are so important for physics, covering the latest astonishing ideas, including possible links between space, time and quantum computing.
This event will be live-streamed for free and available on-demand via the CheltSciFest Player. To register, click here.
Biographies
Professor Brian Cox is widely recognised as the foremost communicator for all things scientific, having presented a number of highly acclaimed science programmes for the BBC including The Planets and Forces of Nature. He also co-hosts popular astronomy and cosmology series Stargazing Live with Dara O'Briain and award-winning BBC Radio 4 series Infinite Monkey Cage with Robin Ince. Brian has sold over a million books worldwide, including 'Universal: A Guide to the Cosmos' with co-author Professor Jeff Forshaw. He is now Professor of Particle Physics at the University of Manchester, The Royal Society Professor for Public Engagement in Science and a Fellow of the Royal Society.
Jeff Forshaw is Professor of Particle Physics at the University of Manchester and winner of the Institute of Physics' Kelvin Medal in 2013 "for his wide-reaching work aimed at helping the general public to understand complex ideas in physics." He has co-authored three popular science books with Brian Cox and is currently completing a fourth, on Black Holes.
Click below to buy the book from our Waterstones Cheltenham Science Festival bookshop. Every purchase supports Cheltenham Festivals.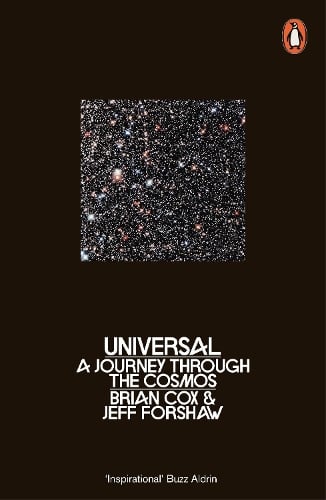 Venue
The Town Hall, situated on Imperial Gardens in the centre of Cheltenham comprises of a Grand Main Hall, distinguished by its Corinthian styles columns and coved ceiling.
The venue's early 20th century Edwardian elegance makes it the classic 'shoebox' concert hall. With a seating capacity of 900, the Town Hall is perfectly suited to grand symphony orchestra performances with a thrilling impact.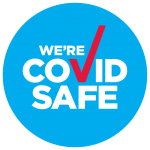 *Fees & Booking Info
CF Ticketing charges a fee per booking to reflect the costs of providing the service which include card processing costs (for both credit and debit cards) as well as staffing, developing and maintaining the booking software and postage
*Our booking fee for online sales is £2.00
We endeavour to keep our booking fee as low as possible and charge on a per booking basis rather than a per ticket basis to ensure this. We also endeavour to ensure that our booking fees are clear before any transaction is completed.
For more information about your booking
click here