Details
How do crocodiles breathe? And why do frogs have webbed feet? From the terrifying T-Rex to the sly salamander, reptiles and amphibians have a long and fascinating history. Join Tom Kemp to discover the habits and behaviours of this infamous family and learn how we can all do our bit to help protect them from climate change, habitat destruction, and other common threats.
Biography
T. S. Kemp was the Curator of the Zoological Collections of the Oxford Museum of Natural History from 1972 until his retirement in 2009. He was also appointed Tutor in Zoology at St John's College in 1975, where he has remained as an Emeritus Research Fellow. He taught vertebrate biology and evolution, and continues his palaeontological studies of pre- and early mammals. Tom Kemps's published titles include The origin and evolution of mammals (OUP 2005), The origin of higher taxa: palaeobiological, developmental, and ecological aspects (OUP 2016), and three volumes in OUP's series of Very Short Introductions: Mammals (2017), Reptiles (2019), and the forthcoming Amphibians (2021).
Click below to buy the book from our Waterstones Cheltenham Science Festival bookshop. Every purchase supports Cheltenham Festivals.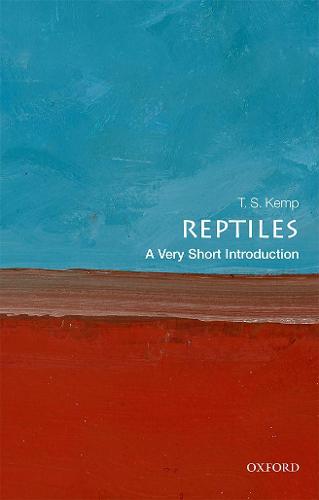 *Fees & Booking Info
CF Ticketing charges a fee per booking to reflect the costs of providing the service which include card processing costs (for both credit and debit cards) as well as staffing, developing and maintaining the booking software and postage
*Our booking fee for online sales is £2.00
We endeavour to keep our booking fee as low as possible and charge on a per booking basis rather than a per ticket basis to ensure this. We also endeavour to ensure that our booking fees are clear before any transaction is completed.
For more information about your booking
click here