Details
Propellor Ensemble
Jack McNeill clarinets/director
David Le Page and Catherine Leech violin
Kay Stephen viola
Clare O'Connell cello
Sebastiano Dessanay double bass
Charlie Wild fiddle
Aaron Diaz trumpet/electronics
Martyn Sanderson trombone/sackbut
Robin Beatty guitar/visuals
Jim Molyneux percussion/accordion/electronics
With Anna McNuff writer
"Loom (n.) The slow and silent movement of water in a deep pool (Cumbrian dialect)"
12-piece cross-genre collective Propellor create a living work evoking the essence of Gloucestershire. Loom carries the imprint and identity of wherever it is performed, mixing field recordings, shared stories, free improvisation, folk, experimental electronica, baroque and contemporary classical music. This unique sonic experience will be inspired by Gloucestershire's lakes and rivers and their impact on the lives of those who reside near them, featuring takes from local residents and adventurer and author Anna McNuff, with specially crafted audio, visuals, and new music.
Venue
The Town Hall, situated on Imperial Gardens in the centre of Cheltenham comprises of a Grand Main Hall, distinguished by its Corinthian styles columns and coved ceiling. The Main Hall is accompanied by dining and drawing rooms, as well as the Pillar Room bar.
The venue's early 20th century Edwardian elegance makes it the classic 'shoebox' concert hall. With a seating capacity of 900, the Town Hall is perfectly suited to grand symphony orchestra performances with a thrilling impact.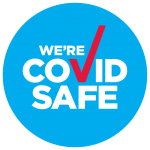 *Fees & Booking Info
CF Ticketing charges a fee per booking to reflect the costs of providing the service which include card processing costs (for both credit and debit cards) as well as staffing, developing and maintaining the booking software and postage
*Our booking fee for online sales is £2.00
We endeavour to keep our booking fee as low as possible and charge on a per booking basis rather than a per ticket basis to ensure this. We also endeavour to ensure that our booking fees are clear before any transaction is completed.
For more information about your booking
click here