Details
Propellor Ensemble
Jack McNeil director, David LePage violin,
Cath Leech violin, Kay Stephen viola,
Clare O'Connell viola, Sebastiano Dessanay double bass,
Charlie Wild fiddle, Aaron Diaz trumpet,
Martyn Sanderson trombone/sackbut, Robin Beatty guitar,
Jim Molyneux percussion/accordian/electronics,
Joe Acheson live electronics, Tim Southorn sound design
Pupils of St. Thomas Moore School
Loom (n.) The slow and silent movement of water in a deep pool (Cumbrian dialect)'
12-piece cross-genre collective Propellor join our young participants from community opera Across The Sky and writer Miranda Walker to create a living work evoking the essence of Gloucestershire. Loom carries the imprint and identity of wherever it is performed, mixing field recordings, shared stories, free improvisation, folk, experimental electronica, baroque and contemporary classical music. Inspired by local folk tales and legends, this will be an intriguing and imaginative event.
Venue
Parabola Arts Centre is located in a Grade II listed building in the glamorous Montpellier district of Cheltenham. The centre was built as a facility for students of Cheltenham Ladies' College and to be used as a public arts centre by the local community.
The original, listed Bayshill House was transformed into a gallery, bar and foyer area. The villa also houses all the rehearsal spaces, offices, video editing suite, dance studio and library. This means that the regular activity of the building takes place in the light, beautifully restored listed building.
View the Parabola Arts Centre Seating Plan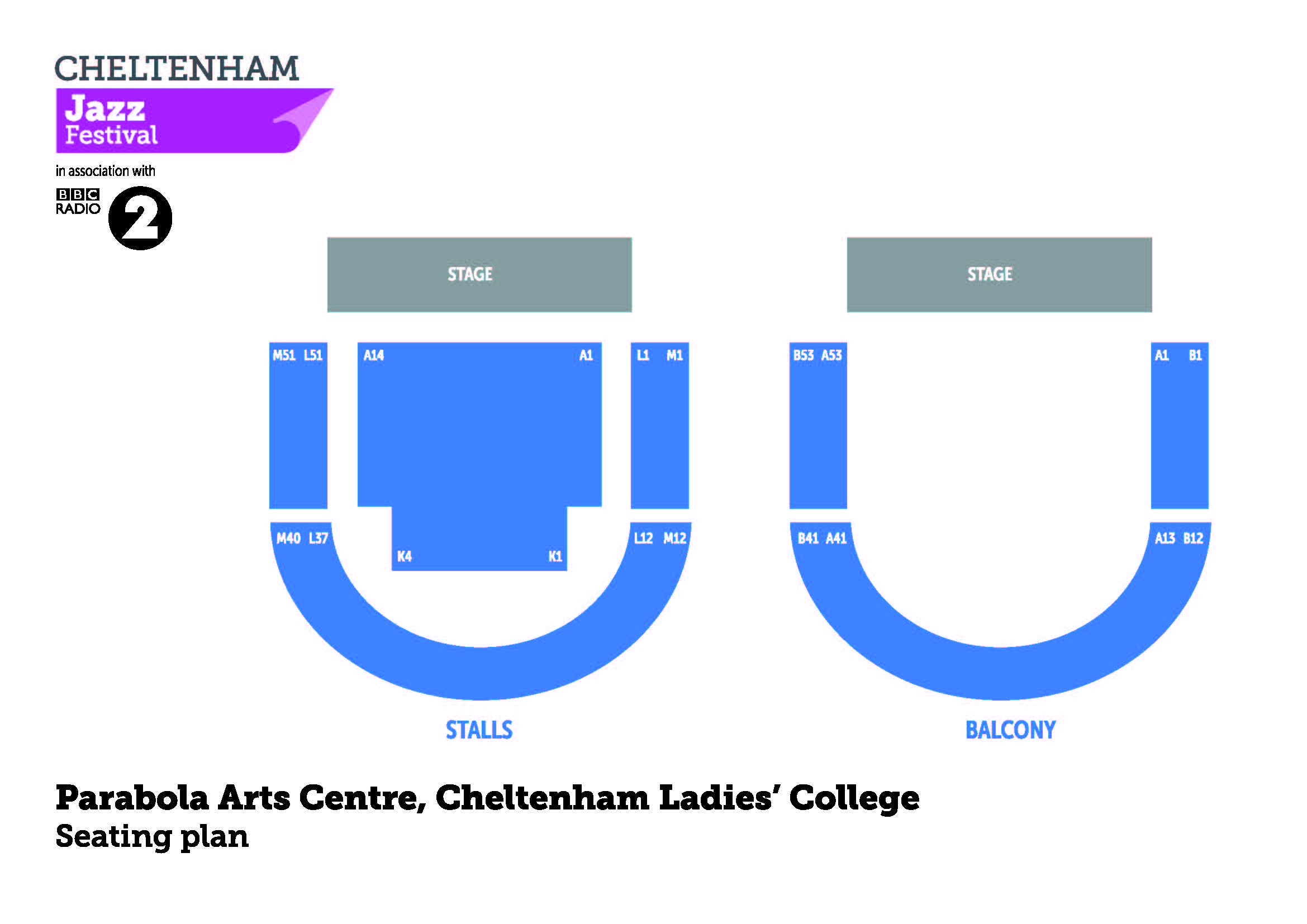 *Fees & Booking Info
Our booking fee
CF Ticketing charges a fee per booking to reflect the costs of providing the service which include card processing costs (for both credit and debit cards) as well as staffing, developing and maintaining the booking software and postage
Our booking fees are as follows:
Online sales £2.00
Telephone sales £2.00
In person card sales £2.00
In person cash and card sales £2.00
We endeavour to keep our booking fees as low as possible and charge on a per booking basis rather than a per ticket basis to ensure this. We also endeavour to ensure that our booking fees are clear before any transaction is completed.
For more information about your booking click here