Opening Weekend in partnership with Classic FM
Enjoy three days of free concerts, pop-up performances and showcases at Imperial Square to celebrate the opening of our 75th anniversary Festival.
The full opening weekend line-up is to be announced in June 2019.
Browse below for what we have in store for you over the opening weekend
Free Music
We open the Festival with a rousing performance of the winning fanfare from our public competition.
Getting the anniversary celebrations off to a flying start, we've invited excellent up-and-coming talent and well-known artists to perform on our Free Stage. The programme features the best of UK folk, world, indie, jazz, gospel, family, entertainment, interactive events, 'recommended by BBC Music Introducing in the West' performances, Decca Showcases and much, much more…
Pop-up Performances & Family Fun
The fun goes on all across Imperial Gardens and in town as we surprise you with incredible pop-up performances. Bring your whole family to experience these explosions of colour and music or try out some of our many activities on site, including face painting, instrument making, dancing, singing and more!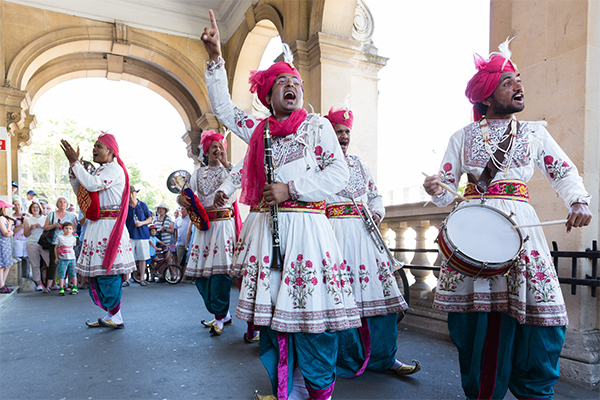 Late Nights at No.131
When the music on the Free Stage finishes, the party continues at our new late night venue, No.131…
In the heart of Cheltenham, both of No.131's Georgian Townhouses boast eclectic and contemporary interiors complemented with the best of British produce. You'll also find no less than 350 gins paired with a delectable cocktail and wine list making No.131 the food and drink destination of Cheltenham and the Cotswolds.
To book a bedroom or table, call 01242 822 939