Celebratory Free Music Weekend
To celebrate the return of large-scale music events to Cheltenham the Music Festival presents three days of live music at Imperial Gardens Cheltenham Friday 9 – Sunday 11 July 2021.
Over the three days we have a fantastic line-up of free music spanning a wide range of genres. So grab a deck chair, and settle in for a midsummer weekend of free musical entertainment.
We're creating a Festival Village in the gardens with food and drink to suit everyone's taste.

Chase Distillery
Chase Distillery is an award-winning British distillery, distilling luxury spirits from its farm in Herefordshire. The family of gins and vodkas is distilled from scratch, using potatoes and apples which are fermented and distilled into its range of spirits. The quality of its products isn't by chance. It takes meticulous dedication, craftsmanship and passion from the distillery team.
Visit their website
Vegeteria
Perfect for vegans and vegetarians this family-owned business specialise in freshly prepared Mediterranean food. Their signature dish is handmade Falafel. Each sandwich is packed full of tasty ingredients and made to order using a large pitta bread filled with freshly cooked organic Falafel balls, home-made houmous and a variety of delicious salads and sauces.
Visit their website
Dolcetti Ice Cream Company Ltd
Enjoy the taste of traditional Artisan Italian Gelato, a soft ice cream that is made from cream, milk, and sugar and contains little or no air and has no artificial flavourings, palm oil or whey powder, from this Cirencester based family run business. You'll be spoilt for choice 15 flavours of both ice-cream and sorbet in cups and cones to choose from.
Visit their website
Squid

INC
Adding a twist to a traditional dish is what Squid INC are all about. Their freshly prepared crispy fried baby squid and proper hand-cut organic chips are flavoursome, sustainable and very moreish.





Visit their website
La Pizzeria
Based in Cheltenham for the last 12 year La Pizzeria create pizzas made to order and cooked within 4 minutes in their clay oven. The dough they use is from a traditional Neapolitan recipe which is low in fat and salt with a tomato, basil and garlic sauce with buffalo mozzarella cheese. The toppings and ingredients come from local suppliers wherever possible.


Visit their website
The Find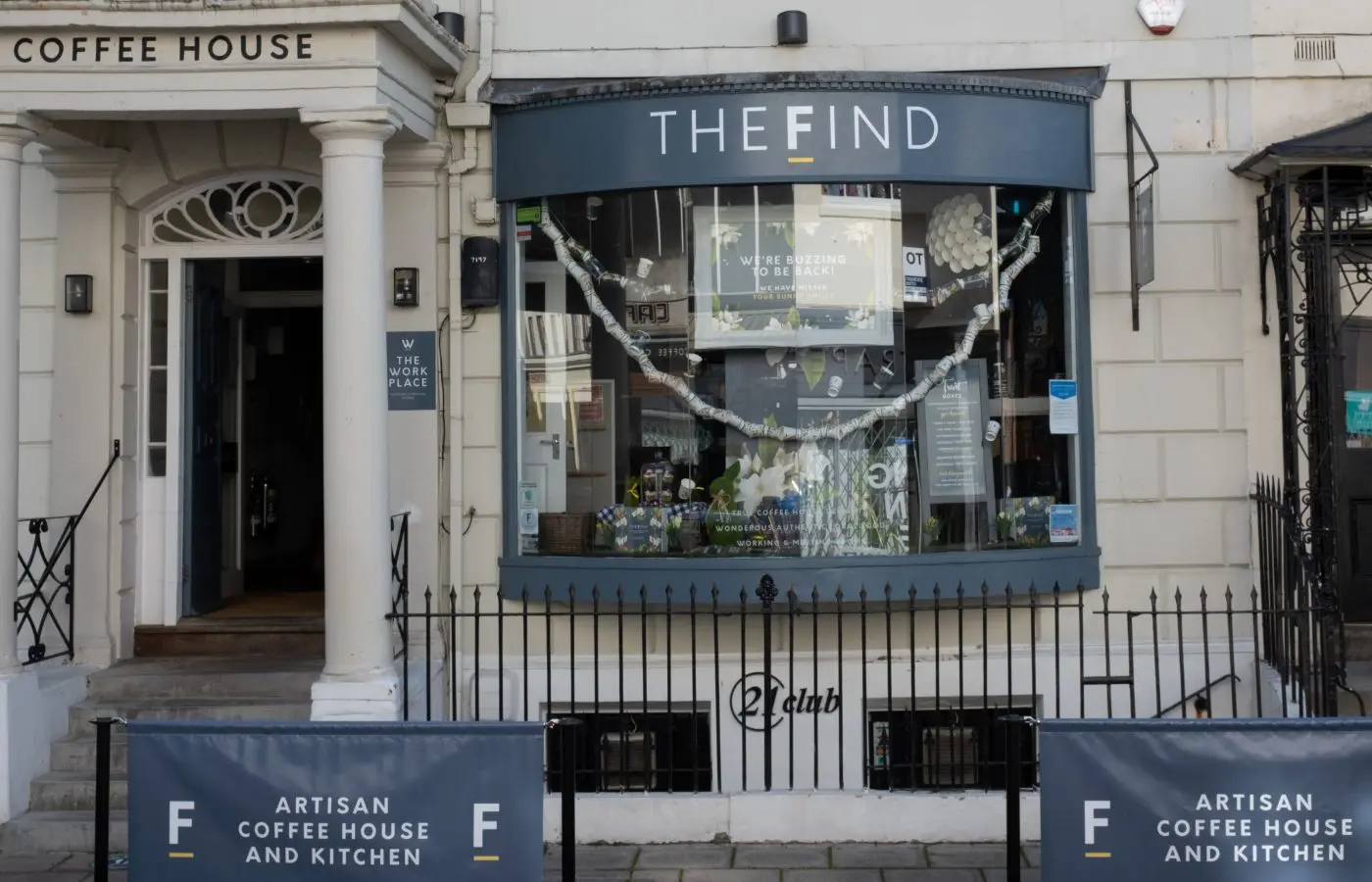 Just a few minutes' walk from the Festival Village you will find Cheltenham's most extraordinary independent coffee house and artisan kitchen. Offering a haven from the outside world, The Find takes its inspiration from the coffee houses of 17th and 18th century England. Perfect for coffee aficionados, breakfast, lunch, or afternoon tea.
Visit their website
CamperVin
A full range of draught beers, selection of wines and spirits including Chase Distillery products.






Visit their website