Details
Recommended for ages 3+
What would happen if you showed a T-Rex a book? Or if a Stegosaurus knew how to do sums? Well, what would happen? Could they learn to code, to invent, to fly to the moon…? Author Rashmi Sirdeshpande celebrates the power of maths, reading, and the possibilities of the imagination in this high energy family event. Featuring readings of her madcap, super silly stories rooted in the transformative power of learning, as well as drawing activities, this event is sure to leave little ones inspired.
---
Books available to accompany this event
Click the book cover below to buy now
from our Waterstones Cheltenham Literature Festival bookshop.
Every purchase supports Cheltenham Festivals.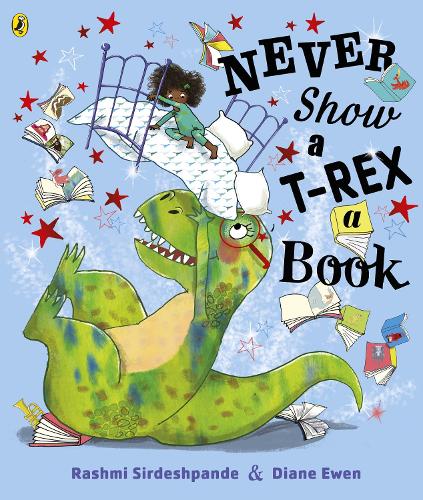 Venue
One of our smaller on-site venues, in the heart of Cheltenham, GL50 1UW
*Fees & Booking Info
CF Ticketing charges a fee per booking to reflect the costs of providing the service which include card processing costs (for both credit and debit cards) as well as staffing, developing and maintaining the booking software and postage
*Our booking fee for online sales is £2.00
We endeavour to keep our booking fee as low as possible and charge on a per booking basis rather than a per ticket basis to ensure this. We also endeavour to ensure that our booking fees are clear before any transaction is completed.
For more information about your booking
click here