Details
From the jasmine-scented streets of Damascus to uprisings, protest, torture and being forced to flee his home, photographer, filmmaker and activist Hassan Akkad (Hope Not Fear) has experienced the unimaginable. Following a perilous 87-day journey across Europe to seek refuge in Britain – as captured in his BAFTA award-winning film Exodus – Hassan was thrust further into the spotlight when an impassioned social media post documenting the role of NHS cleaners and porters prompted a government U-turn on excluding these workers from its bereavement compensation scheme. Offering a unique perspective as a refugee working in a London hospital on the frontline of the pandemic, he shares his brave and inspiring story of hope, connection and choosing to see the kindness in humanity against the odds with novelist Elif Shafak (The Island of Missing Trees).
---
Book available to accompany this event
Click the book cover below to buy now
from our Waterstones Cheltenham Literature Festival bookshop.
Every purchase supports Cheltenham Festivals.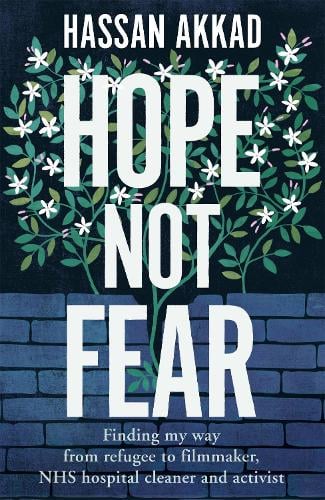 Venue
One of our smaller on-site venues, in the heart of Cheltenham, GL50 1UW
*Fees & Booking Info
CF Ticketing charges a fee per booking to reflect the costs of providing the service which include card processing costs (for both credit and debit cards) as well as staffing, developing and maintaining the booking software and postage
*Our booking fee for online sales is £2.00
We endeavour to keep our booking fee as low as possible and charge on a per booking basis rather than a per ticket basis to ensure this. We also endeavour to ensure that our booking fees are clear before any transaction is completed.
For more information about your booking
click here