Details
Avocado or beans on toast? Nut roast or game pie? And do you have tea, dinner or supper in the evening? As a nation, we have become experts at using eating habits to make judgements about a person's social background. Food historian and Sunday Times Bestselling author Pen Vogler (Scoff: A History of Food and Class in Britain) joins Julia Leonard to discuss the fascinating history of British eating habits, and the people, traditions and prejudices that have shaped them.
---
Book available to accompany this event
Click the book cover below to buy now
from our Waterstones Cheltenham Literature Festival bookshop.
Every purchase supports Cheltenham Festivals.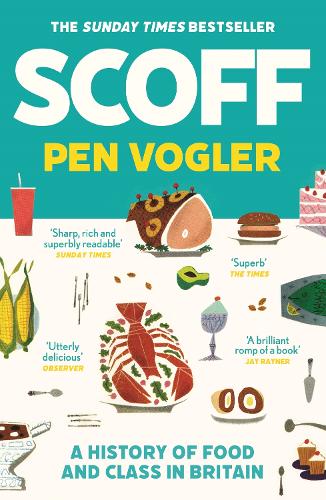 *Fees & Booking Info
CF Ticketing charges a fee per booking to reflect the costs of providing the service which include card processing costs (for both credit and debit cards) as well as staffing, developing and maintaining the booking software and postage
*Our booking fee for online sales is £2.00
We endeavour to keep our booking fee as low as possible and charge on a per booking basis rather than a per ticket basis to ensure this. We also endeavour to ensure that our booking fees are clear before any transaction is completed.
For more information about your booking
click here