Details
In May 1921 Ireland was split into two by the Government of Ireland act. We join Feargal Cochrane (Northern Ireland: the Fragile Peace) and The Times Red Box Editor Patrick McGuire in this illuminating discussion, taking the audience back to the creation of Northern Ireland. After two decades of relative peace following the Good Friday Agreement of 1998, the EU referendum in 2016 reopened the Northern Ireland question and was swiftly followed by the collapse of Northern Ireland's power-sharing executive, between 2017 and 2020. We reflect on the country's troubled history, asking what the future holds for this divided nation and its people. Chaired by Manveen Rana.
---
Book available to accompany this event
Click the book cover below to buy now
from our Waterstones Cheltenham Literature Festival bookshop.
Every purchase supports Cheltenham Festivals.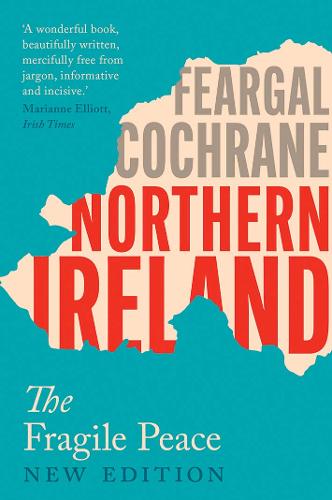 Venue
The Garden Theatre is situated in Montpellier Gardens, the main site of The Times and The Sunday Times Cheltenham Literature Festival in the heart of Cheltenham, GL50 1UW.
*Fees & Booking Info
CF Ticketing charges a fee per booking to reflect the costs of providing the service which include card processing costs (for both credit and debit cards) as well as staffing, developing and maintaining the booking software and postage
*Our booking fee for online sales is £2.00
We endeavour to keep our booking fee as low as possible and charge on a per booking basis rather than a per ticket basis to ensure this. We also endeavour to ensure that our booking fees are clear before any transaction is completed.
For more information about your booking
click here