Details
The Sunday Times bestselling author of Oranges Are Not The Only Fruit and Why Be Happy When You Could Be Normal? Jeanette Winterson presents 12 Bytes: twelve eye-opening, mind-expanding, funny and provocative essays on the implications of artificial intelligence on our lives. Drawing on her years of thinking and reading about A.I., she looks to history, religion, myth, literature, the politics of race and gender, and computing science to help us understand the radical changes occurring in the way we live and love. Chaired by Alex Clark.
---
Books available to accompany this event
Click the book cover below to buy now
from our Waterstones Cheltenham Literature Festival bookshop.
Every purchase supports Cheltenham Festivals.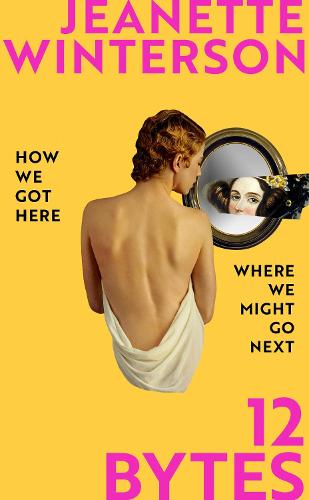 Venue
The Garden Theatre is situated in Montpellier Gardens, the main site of The Times and The Sunday Times Cheltenham Literature Festival in the heart of Cheltenham, GL50 1UW.
*Fees & Booking Info
CF Ticketing charges a fee per booking to reflect the costs of providing the service which include card processing costs (for both credit and debit cards) as well as staffing, developing and maintaining the booking software and postage
*Our booking fee for online sales is £2.00
We endeavour to keep our booking fee as low as possible and charge on a per booking basis rather than a per ticket basis to ensure this. We also endeavour to ensure that our booking fees are clear before any transaction is completed.
For more information about your booking
click here