Details
In 2017, for the second general election in a row, four different political parties came first in the UK's four nations. Recent polling has shown that voters identify more strongly as Remainers or Leavers than with the two main parties. Philip Collins of The Times joins recently expelled Conservative MP and former leadership contender Rory Stewart, Labour MP and fearless campaigner Jess Phillips and polling expert Andrew Cooper as they ask: is it finally time for a third way or will the main political parties re-engage with their voters? Chaired by Today presenter Justin Webb.
Venue
The Times and The Sunday Times Forum is situated on the Montpellier Gardens site of The Times and The Sunday Times Cheltenham Literature Festival in the heart of Cheltenham (GL50 1UW).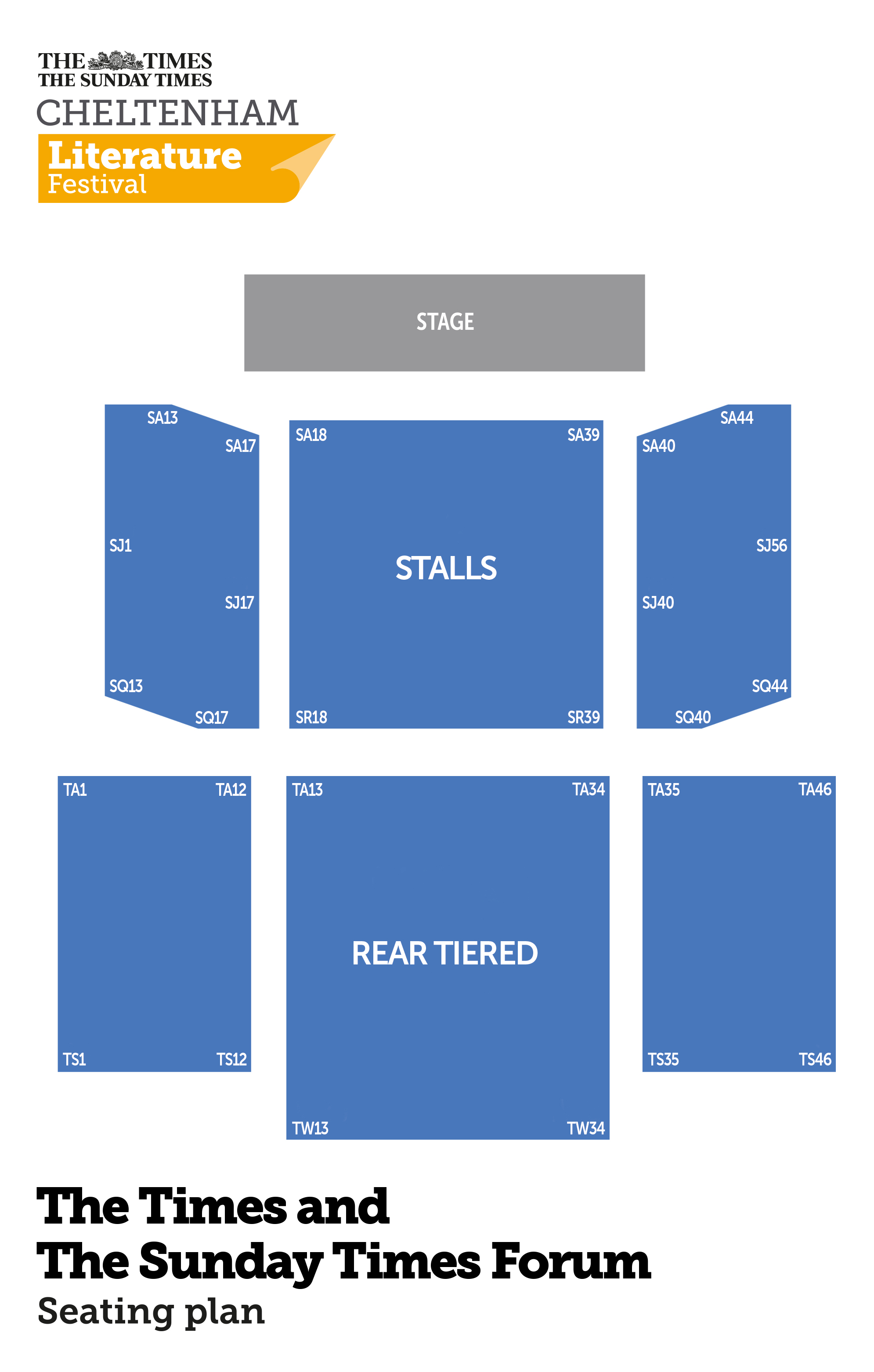 *Fees & Booking Info
Our booking fee
CF Ticketing charges a fee per booking to reflect the costs of providing the service which include card processing costs (for both credit and debit cards) as well as staffing, developing and maintaining the booking software and postage
Our booking fees are as follows:
Online sales £2.00
Telephone sales £2.00
In person card sales £2.00
In person cash and card sales £2.00
We endeavour to keep our booking fees as low as possible and charge on a per booking basis rather than a per ticket basis to ensure this. We also endeavour to ensure that our booking fees are clear before any transaction is completed.
For more information about your booking click here