Details
Our 2019 Guest Curator Dominic Sandbrook has set himself the challenge of trying to identify the seven most influential British novels of the last 70 years, one per decade. In this entertaining and illuminating discussion, his band of helpers for the first three decades are biographer and academic Lara Feigel, author and journalist Laura Freeman and literary critic John Carey. They will each nominate a book to discuss and Dominic will provide a typically witty and trenchant whistle-stop tour of each decade.
The panel will discuss the following novels:
Lord of the Flies – William Golding (1954)
The Golden Notebook – Doris Lessing (1962)
The Hitchhiker's Guide to The Galaxy – Douglas Adams (1979)
Venue
The Garden Theatre is situated in Montpellier Gardens, the main site of The Times and The Sunday Times Cheltenham Literature Festival in the heart of Cheltenham, GL50 1UW.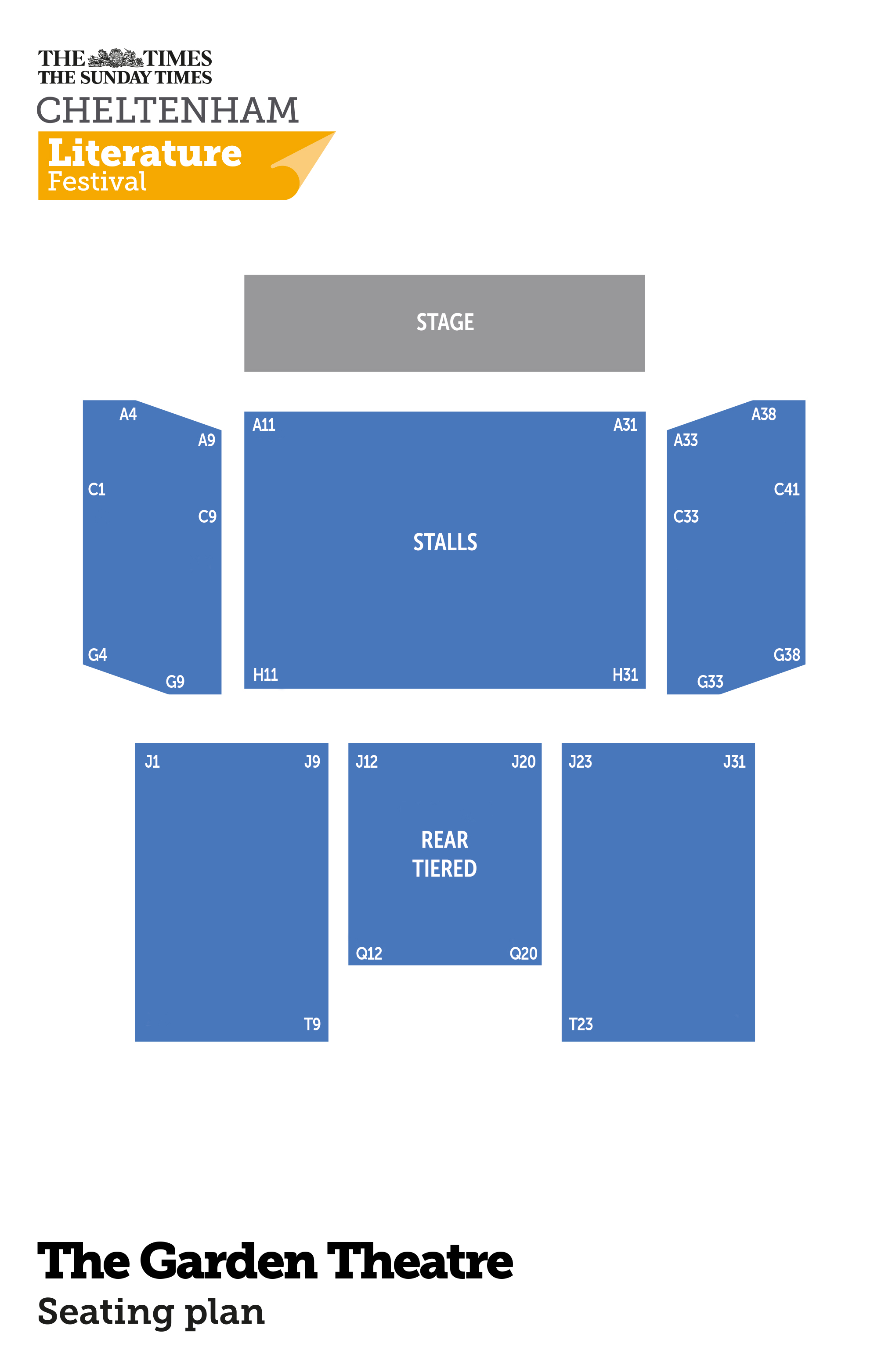 *Fees & Booking Info
Our booking fee
CF Ticketing charges a fee per booking to reflect the costs of providing the service which include card processing costs (for both credit and debit cards) as well as staffing, developing and maintaining the booking software and postage
Our booking fees are as follows:
Online sales £2.00
Telephone sales £2.00
In person card sales £2.00
In person cash and card sales £2.00
We endeavour to keep our booking fees as low as possible and charge on a per booking basis rather than a per ticket basis to ensure this. We also endeavour to ensure that our booking fees are clear before any transaction is completed.
For more information about your booking click here