7 Family Picks at #cheltlitfest
Looking for a fun family day out at The Times and The Sunday Times Cheltenham Literature Festival? We've asked our Family Programme Manager Loraine Evans to pick out 7 must-see Family events at this year's Festival…
From Seed To Read! How A Book Is Made
Sunday 6 October, 10am – 10.30am
Saturday 12 October, 3pm – 3.30pm
Sunday 13 October, 10.30am – 11am
"This is a specially commissioned show for the Festival from the very funny author Paul Harrison who I used to work with at Walker Books. It is short, there is lots of role play, it's really entertaining but rammed with facts and information. So if you would like to be part of our line up of trees, lumberjacks, authors and more, then come along to one of these performances."
6 October – Buy Now 12 October – Buy Now 13 October – Buy Now
The Greatest Comic-Making Show On Earth
Sunday 6 October, 1pm – 2pm.
"I am a big fan of The Phoenix – it's a such a funny comic that will have kids laughing for hours and make them want to read. The writers and storytellers are top notch and there's no ads or plastic toys! The Etherington Bros have been two of the most popular artists and Robin's show is both great entertainment but also really practical for kids who would like to have a go at making comics themselves.."
Danny Wallace And Jamie Littler
Saturday 12 October, 12pm – 1pm.
"I saw Danny and Jamie perform their show last year at another festival and booked them immediately. Danny is a stand up comedian, writer, presenter and his fast paced, hilarious banter has the audience in stitches while Jamie's drawling has them gripped and ready to have a go. The kids loved it so did the parents and the books are perfect for children moving on from Tom Gates."
Tim Hopgood's Words And Pictures
Saturday 12 October, 2pm – 3pm.
"Tim has become a festival favourite; starting out with his illustrated songbooks at our Jazz Festival and selling out his Suitcase of Stories event last year at Literature. This year we asked Tim to illustrate our Family brochures and come back with an event for young families which celebrates the colourful world around us featuring wonderful props (made by his very talented wife), stories and a draw-along for children and grown-ups too!"
Mysterious Places
Saturday 12 October, 1pm – 2pm.
"If your children like mystery, crime, adventure, fiendish plots, suspense and intrigue then this is the event for them. Four fabulous writers share their writing secrets and battle it out with the audience to decide on everyone's favourite mystery book. Look out for a special appearance from our mystery guest!"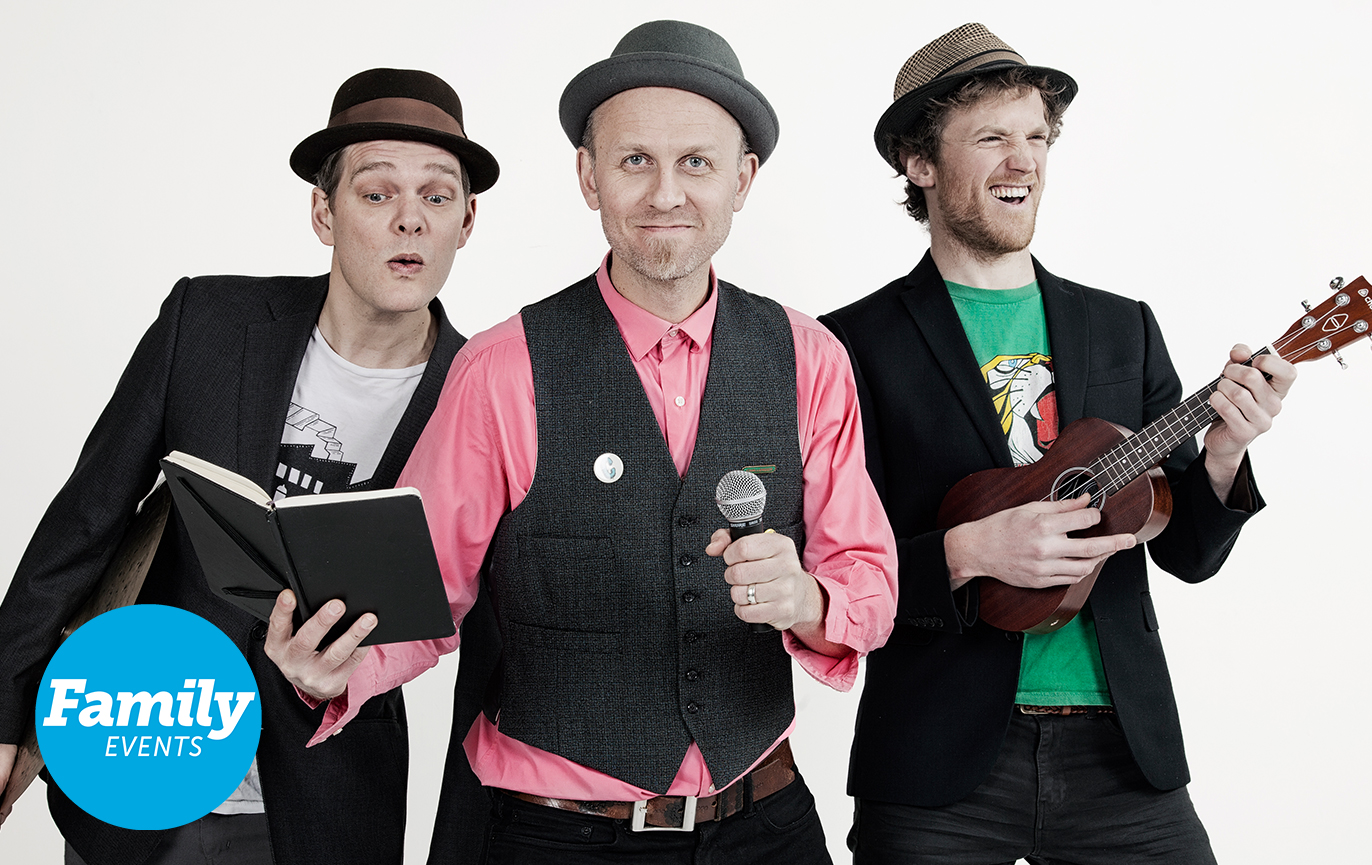 Tongue Fu For Kids
Sunday 13 October, 10.30am – 11.30am.
"A four strong band of musicians who thoroughly entertain with their rhythm, rap and rhyme. At their school event with us last year the children (and the teachers) smiled from beginning to end. This is a clap along, stamp along, shout out, turnabout, wriggle, giggle, gig for families. Don't bother going to Glastonbury, see them here!"
Abi Elphinstone: The Unmapped Chronicles
Sunday 13 October, 2.15pm – 3.15pm.
"When Abi's not writing she's travelling the world looking for her next story and her events are a wondrous blend of real life adventures and the magical worlds she creates. If your children are armchair adventurers or real life adventurers, bring them along to this captivating event for story hunters!"