#cheltlitfest ...around town
Lit Crawl
Saturday 5 October, 5pm – late
We're back to take over the streets of Cheltenham for a fast-paced evening of pop-up events and quirky literary happenings – all completely FREE.
Created in San Francisco in 2004 and now in Boston, Brooklyn, Portland, Chicago, New Zealand and beyond, Lit Crawl blends a bar crawl with bookish content – a riotous evening of the written and spoken word staged in surprising locations. Drop-in for one session or crawl your way through the whole evening of events. This is literature done differently. Join us and get drunk on words.
Elmer And Friends Trail
4-13 October, 11am – 3pm
To celebrate 30 years of David McKee's Elmer, ten primary schools from across the county have created their own friends for the much-loved patchwork elephant. Pick up a quiz sheet to follow the trail around town and find their artwork in participating shops, cafés and libraries.
Trail Venues:
Regent Arcade; Waterstones; Children's Library; Triple 2 Coffee; Vinegar Hill; John Lewis; Mr Mulligans Lost World Golf; Ultimate Party Shop; Smokey Joe's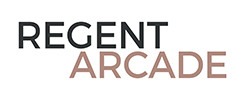 Storytelling With Elmer The Patchwork Elephant
Saturday 5 October, 11am – 2pm
Regent Arcade
Join us for special birthday meet and greet sessions with storyteller Lucy Walters and Elmer the patchwork elephant before following the trail around town.
One-Stop Story Shop
Saturday 12 October, 11am – 12pm
Hester's Way Library
Pop along to The One-Stop Story Shop with award-winning author Tracey Corderoy for stories, songs, craft and fun. Make your own starry Space-Chase scene to take home!
Poetry Trail: The Minds Of Our Generation
A brand new poetry trail: The Minds Of Our Generation has been created to commemorate the 70th anniversary of the Festival. Readings from poets who appeared at the Festival over the last seven decades have been recreated across the streets of the town, echoing through the years long after their Festival is complete. The route follows locations within Cheltenham Paint Festival and will be available via a free app during the Festival.
Created by Ambient Literature
Festival Club @ Hotel du Vin
Friday 4 – Sat 5 & Fri 11 – Sat 12 October, 10pm – 1am.
When the Festival Village winds down, the Festival Club fires up. Join us after-hours at Hotel du Vin for music, conversation and late-night literary revelry. FREE, no ticket required.