Details
Hailed by many as rock's greatest voice, former Led Zeppelin lead singer Robert Plant introduces his new co-operative Saving Grace to the Cheltenham crowd. Expect warm harmonies with singer Suzi Dian and music that has been described as 'sublime, laid back and bluesy with eastern and folk influences' (Sparc Theatre), including new tracks as well as classic songs. Percussionist Oli Jefferson as well as Matt Worley and Tony Kelsey on mandolin, cuatro, baritone and acoustic guitars complete the band.
They create the most joyful and atmospheric onstage music I've heard in years. Nearly half a century on and my friend continues to break new ground.
Venue
The Henry Westons Big Top is a purpose built venue situated at the heart of Jazz in the Gardens. Constructed in the classic style of a circus big top, the arena is fully lined and offers tiered seating. High quality sound and lighting production enhance the Festival experience inside this atmospheric jazz venue. Each year, the Big Top and Jazz Arena venues play host to a vast array of acclaimed headliners and rising stars throughout the Cheltenham Jazz Festival.
The Henry Westons Big Top capacity increased by 50% to 2,000 seats in 2019, enabling more people to enjoy the most popular events and offering better sightlines to the stage.
View the Big Top Seating Plan: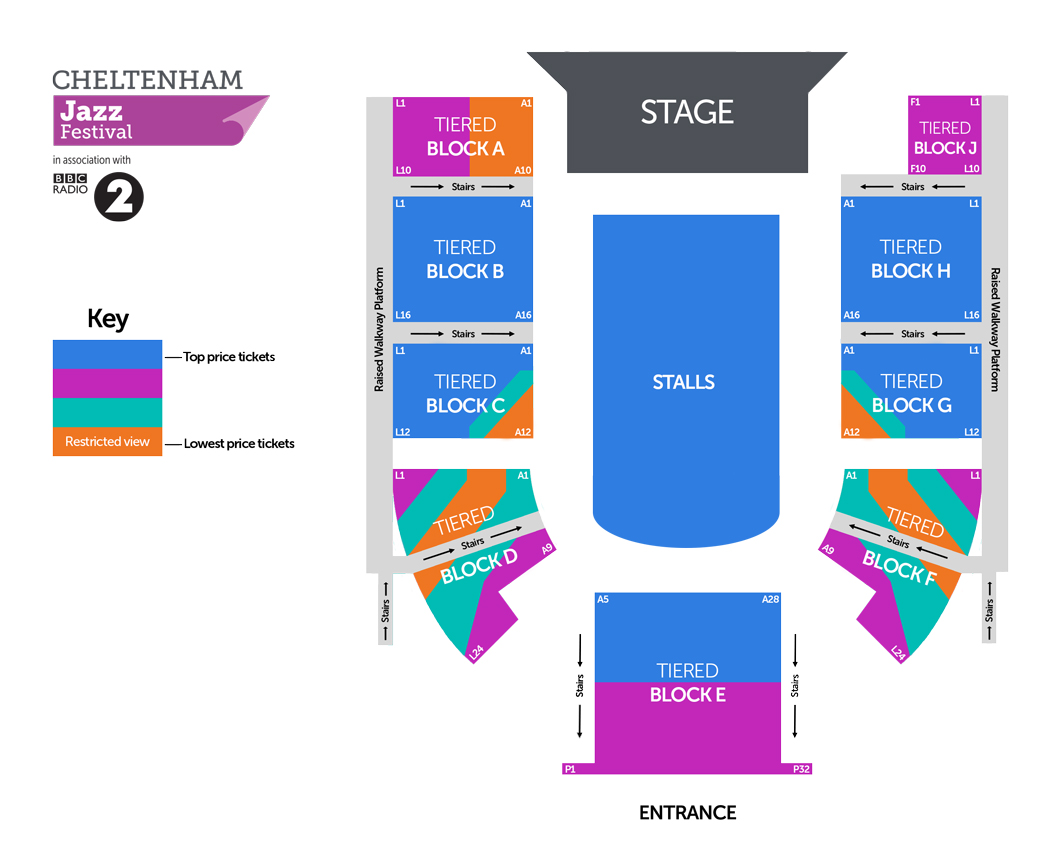 To view the Big Top Seating Plan for Friday Night Is Music Night (J07) and Imelda May & Ronnie Scott's Big Band (J35) at Cheltenham Jazz Festival 2020, click here.
*Fees & Booking Info
Our booking fee
CF Ticketing charges a fee per booking to reflect the costs of providing the service which include card processing costs (for both credit and debit cards) as well as staffing, developing and maintaining the booking software and postage
Our booking fees are as follows:
Online sales £2.00
Telephone sales £2.00
In person card sales £2.00
In person cash and card sales £2.00
We endeavour to keep our booking fees as low as possible and charge on a per booking basis rather than a per ticket basis to ensure this. We also endeavour to ensure that our booking fees are clear before any transaction is completed.
For more information about your booking click here