Details
INTERCHANGE is comprised of ten of the nation's most innovative, award-winning jazz composers and improvisers, who all happen to be female. The line-up includes baritone saxophonist Issie Barratt, trumpet player Yazz Ahmed (who was a highlight of the Festival in 2016), saxophonist Tori Freestone and vocalist Brigitte Beraha, to name just a few. Performing six specially commissioned pieces by the band members, this hand-picked new ensemble is already making waves in the jazz world.
Issie Barratt says of this project: "I've been wanting to work with each of these amazing musicians for years – avidly listening as they each forge their diverse and vibrantly creative pathways across the international scene, collectively sharing a mutual keenness to be bold and adventurous with their ideas."
"I'm certain this hand picked ensemble will provide the listener with a unique and exciting programme that offers a broader, more diverse experience than an audience might typically hear!"
Brigitte Beraha voice
Yazz Ahmed trumpet and electronics
Helena Kay clarinet and alto sax
Tori Freestone flute, soprano & tenor saxes, violin
Issie Barratt baritone sax
Carol Jarvis trombone
Shirley Smart cello
Karen Street accordion
Charlie Pyne bass
Katie Patterson percussion
Issie Barratt is supported by PRS for Music Foundation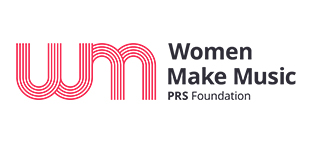 Venue
Parabola Arts Centre is located in a Grade II listed building in the glamorous Montpellier district of Cheltenham. The centre was built as a facility for students of Cheltenham Ladies' College and to be used as a public arts centre by the local community.
The original, listed Bayshill House was transformed into a gallery, bar and foyer area. The villa also houses all the rehearsal spaces, offices, video editing suite, dance studio and library. This means that the regular activity of the building takes place in the light, beautifully restored listed building.
*Fees & Booking Info
Our booking fee
CF Ticketing charges a fee per booking to reflect the costs of providing the service which include card processing costs (for both credit and debit cards) as well as staffing, developing and maintaining the booking software and postage
Our booking fees are as follows:
Online sales £2.00
Telephone sales £2.00
In person card sales £2.00
In person cash and card sales £2.00
We endeavour to keep our booking fees as low as possible and charge on a per booking basis rather than a per ticket basis to ensure this. We also endeavour to ensure that our booking fees are clear before any transaction is completed.
For more information about your booking click here