Gloucestershire Schools' Christmas Lecture 2017
Over 450 pupils from years 8 and 9 from 15 Gloucestershire schools enjoyed this curiosity-quenching show presented by 2 top science communicators from Cheltenham Science Festival. Ginny Smith took us on a tour of our brains and explored the complexities of how to hack it, and Jonathan Milton delved into the wonderful world of robots with live robot demonstrations which blew our circuits. As well as engaging young minds, this show exposed pupils to the benefits of studying science, technology, engineering and maths at GCSE and beyond.
LabLive sparks imaginations, provides physical illustrations of scientific concepts and is fun.
LabLive is free, well organised and the content is great. The shows are engaging and encourage pupils to think about STEM.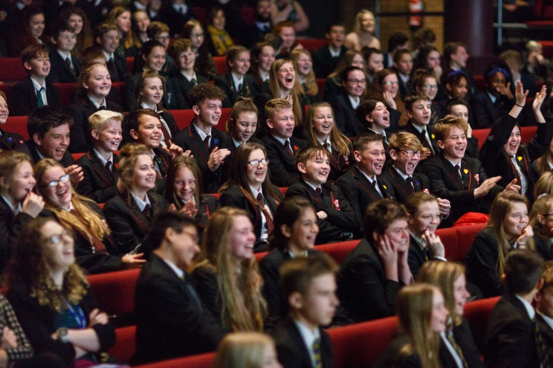 Brought to you by The Honourable Company of Gloucestershire in association with Cheltenham Science Festival
Kindly supported by: