Gloucestershire Schools' Christmas Lecture 2016
The Gloucestershire Schools' Christmas Lecture, 5 December, The Bacon Theatre.
This specially-commissioned show brought together two of Cheltenham Science Festival's top presenters and a packed audience of pupils and teachers from across the county. The free tickets were snapped up by 16 secondary schools keen to inspire and engage inquisitive young minds, and to expose them to the benefits of studying Science, Technology, Engineering and Maths at GCSE and beyond.
Zoë Gamble looked at how engineering enables us to see inside ourselves, make our lives safer, and push the boundaries of science. Using the journey of our lives Zoë discussed the science of ultra-scans, the materials technology in absorbent nappies and then worked her way towards the myths behind cryogenic freezing.
Using Darwin's theory of evolution by natural selection, Jules Howard took the pupils on a much longer journey, considering what the world might have been like if dinosaurs still roamed the planet. Using bones, skulls and sharks teeth for all the pupils, Jules's interactive session spanned 600 million years and left pupils thinking about where the science of evolution may go next.

Brought to you by The Honourable Company of Gloucestershire in association with The Times Cheltenham Science Festival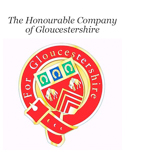 Kindly supported by