Cheltenham Festivals First Story: 2015/16
In 2015-16, Jane Bailey, Alicia Stubbersfield and Cliff Yates were writers in residence in All Saints' Academy (Cheltenham), Pittville School (Cheltenham) and Millbrook Academy (Gloucester) respectively.
Find out more about the project and outcomes – download the Cheltenham Festivals First Story 2015/16 Impact Report
It has improved his confidence in public speaking and improved his skills in writing poems and prose. He is not afraid to use a variety of words where one used to suffice.
All Saints' Academy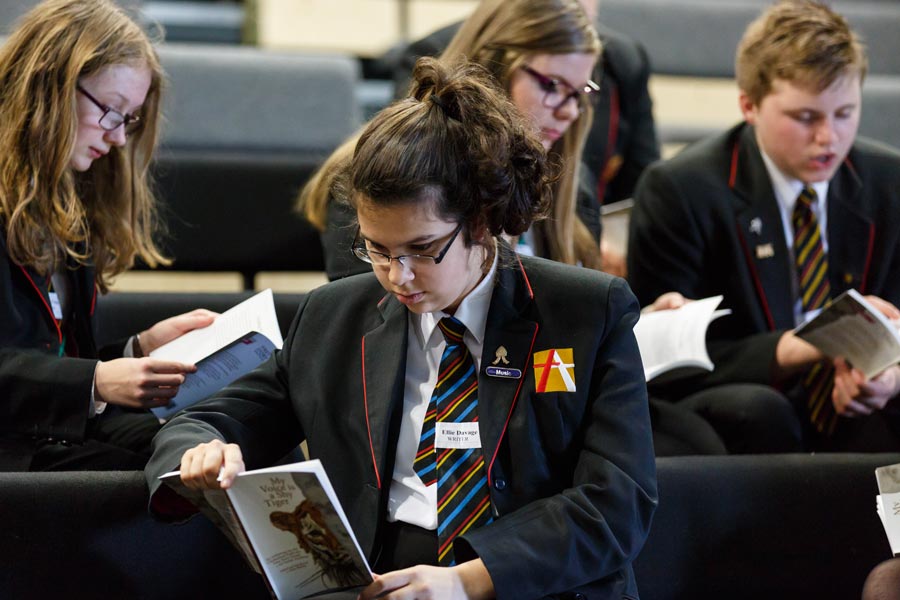 It's liberating to express what's locked inside. It's great to show who we really are.
It really is incredible and eye-opening to see the talent in the Academy as they develop as brilliant young writers.
Sample work:
How to Make A Teenager by Sam Knight
My Mother by Ciara Austin
---
Millbrook Academy
Sample work:
My Sister Is A Shapeshifter by Destiny Summer
My Song by Jay Price
---
Pittville School
Sample work:
Emily by Phoebe Cooper
The Self-Aware Hamster by Gosia Antosiewicz