Board of Trustees
Dominic Collier – Chair (appointed July 2010)

With a law degree from New College, Oxford and an

MBA

from Cornell University, Dominic Collier brings a wealth of experience in law and business, investment banking, private equity and residential and commercial property investment. In addition to his involvement with Cheltenham Festivals, He is Chairman of London based executive search consultancy, The Miles Partnership, Arraco Global Markets, a start up energy broking business and he is advisory board member for HeadBox, an online venue booking business. Previous roles include senior partner of

AAC

Capital Partners, (where he was involved with investments ranging from aircraft tyres to air conditioning and caravan parks to camera retailing), governor of the English National Ballet School, Chairman of the HeadLand Consultancy, non-executive Director of the Fish Society, a family pub business and a Cotswold District Councillor. His interests include ballet, books, opera, skiing, country sports, photography, sailing and flying.

Dominic has lived in Gloucestershire for eighteen years and his children were both educated in Cheltenham.
Diane Savory
OBE

– Vice Chair (appointed July 2011)
Diane is the former Chief Operating Officer of distinctive fashion retailer SuperGroup

PLC

. She went from having three Cult Clothing stores in the local area to a nationwide retail roll out and worldwide distribution of the Superdry brand. In March 2010 she took SuperGroup

PLC

to full floatation on the London Stock Exchange and into the

FTSE

250. This led to the company being given the Award for the Best Initial Public Offering in 2010.

She has also been involved in the management, development and operation of associate business, innovative coffee chain Soho Coffee Company, which built to £2 million turnover from four locations and then sold the business on.

Since stepping down from the Board of Supergroup PLC in 2012, Diane now chairs the Gloucestershire Local Enterprise Partnership alongside other non-executive Directorship roles.

Diane has also been named Gloucestershire Businesswoman of the Year and is a Member of the Institute of Directors and a fellow of the Royal Society for the Arts.
Professor Averil Macdonald
OBE


DSc, D.Univ, CPhys FInstP

FRSA

(appointed July 2010)

Averil Macdonald is Emeritus Professor of Science Engagement (University of Reading) and leads on diversity for SEPnet, the South East Physics Network of 9 physics departments. She was awarded the international Bragg Medal and Prize (1999) by the Institute of Physics, London, the accolade of Woman of Outstanding Achievement in Science (2007), the prestigious Plastics Industry Award for Personal Contribution to the Industry (2007), Honorary Doctorates by the University of York (2010) and Kingston University (2015), the Starting Out award from BEIS (2016) and an OBE in the Queen's Birthday Honours list (2015) for services to women in science and engaging the public with science.

Averil started out as a Physics teacher before taking a career break during which she wrote 25 text books and several on-line resources. Her most high-profile resource is the revolutionary new approach to engaging girls with STEM opportunities – the People Like Me resource, which is now STEMLearning's most popular activity for Ambassadors.

Averil is member of the Women's Business Council which advises the government on issues affecting women in employment, is non-executive Director of the Cheltenham Festivals. She has served on numerous boards and committee including as a Council Member of Institute of Physics, Director of UKOOG, the trade association representing the On-shore Oil and Gas industry in the UK, Director of WISE, the Campaign for Women in Science and Engineering, Trustee of the Science Museum Group; member the STFC Advisory Panel for Public Engagement, member of the National Advisory Panel for Athena SWAN Scheme, and a member of the Court of Imperial College. At European level Averil chaired the Forum for Physics in Society in the European Physical Society and sat on the EU Helsinki Group for Gender in Research advising the EU Commission on gender issues.
Sue Blanchfield (appointed 2011)

A highly experienced

MBA

qualified, senior business development management professional with experience spanning a wide variety of industry sectors. Proven track record in creating business relationships to establish and enhance commercial growth. Fluent in current and emerging business practices. Professional, committed and politically astute. Successful in delivering cost effective and operationally beneficial solutions.

 Directed globally distributed functions at Group Board level, defined short and long term sales and marketing strategies in line with business driven goals. Managed significant numbers of personnel and holding full budgetary responsibility.
 Successfully project managed outsourcing initiatives for a major call centre initiative. Delivered business objectives on time and within budget constraints.
 Demonstrable history of establishing and growing sales through defining and measuring stable systems. Introduced successful controlled marketing development programmes to enhance business performance.
 Led a corporate streamlining and business transformation process to a successful conclusion raising sales volume by 70%.
 Long term success in turning under-performing sales and training departments into business oriented, productive, cost effective units.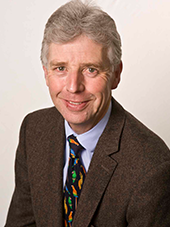 Edward Gillespie
OBE

(appointed March 2013)
Over the 32 years that Edward and his wife Alyson have lived in Cheltenham they have been regular visitors to the Festivals. Between 1980 and 2012 Edward was General Manager of Cheltenham Racecourse becoming Managing Director in 1990 Cheltenham Racecourse. Edward is firmly embedded in the cultural and community life of Cheltenham and Gloucestershire including the following responsibilities and activities.

• Supporter of local sport, playing cricket for Gotherington and Gloucestershire Gipsies, and watching Cheltenham Town FC and Gloucester Rugby.
• Board member of Cheltenham Festivals for 10 years
• Board member of the Everyman Theatre 1996-2011; Chairman for 10 years.
• Chairman of Gloucester Cathedral Council since 2006; Cathedral Chapter 2013.
• Chairman of Gloucestershire Tourism Destination Management Organisation / LEP Tourism Sector 2006-2013; Board Member of LEP 2011-2013
• Chairman of Summerfield Charitable Trust
• Member of Hartpury College Search and Governance Committee
• Honorary Fellow of University of Gloucestershire
• Corporate Member of Cheltenham Ladies College
• Deputy Lieutenant of Gloucestershire
• Paul Harris Fellowship awarded by Cheltenham Rotary 2007
• Lifetime Achievement Award at the Sports Industry Awards 2011
• Gloucestershire Ambassador
• Currently learning to play Bridge and the trumpet.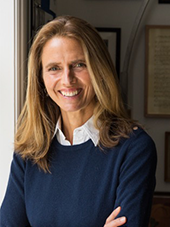 Caroline Hutton (appointed Sept 2017)

For the last four years Caroline has worked closely with the programming team at the Cheltenham Literature Festival. She is also a member of the Literature Festival Advisory Board, which she joined after co-ordinated the 2013 inaugural Books Are My Bag campaign. In 2003 she set up the Althorp Literary Festival, which she ran for four years.

She has written regularly for Reader's Digest with two to three monthly columns over the last ten years, including Books That Changed My Life. She also writes interview features for Saga Magazine and The Sunday Times.

She has experience in managing major events, press liaison and public relations; and was European Communications Manager for the ATP Tour (the men's professional tennis tour), working with the top players at tournaments throughout the world. Other experience includes looking after high profile clients at Independent Talent and Freuds.

She has been an active board member of The Royal Parks Foundation for the last eight years and a long-term fundraiser for ACE Africa. She was patron of The ExtraCare Charitable Trust in Northampton, helping raise £3 million towards the development of St Crispin's retirement village.

She read English Literature and Language at Oxford University. Later completing a post-graduate degree at The Institute of Education. She taught Year 6 and above, both in the state and private sector and also set up a children's summer camp in Sussex.
A scientist by training, Vivienne hosts medical programmes for BBC Radio 4, writes widely on health, presents films, facilitates many high level conferences and debates and trains young researchers. She also has a part time role as head of engagement at Genomics England which is delivering the 100,000 Genomes Project. She is a board member of UK Research & Innovation (UKRI) which is responsible for the UK's £6 billion research and innovation strategy. She is also Chair of the Cheltenham Science Festival.
Lewis Carnie – Chair of Jazz Festival (appointed July 2009)

Lewis Carnie is Head of Programmes at

BBC

Radio 2 and the Digital Station

BBC

6 Music. Radio 2 is the most listened-to station in Europe with 13 million listeners every week and under Lewis Carnie's leadership has achieved Sony UK Radio station of the Year three times. Prior to joining the

BBC

, he worked in management positions in sports sponsorship, commercial radio and live music promotion.
Peter Howarth (appointed Dec 2017)

After graduating from Cambridge University with a degree in English, Peter Howarth worked in the fashion industry for Paul Smith as Projects Manager and then for Nicole Farhi, where he set up the menswear collection and was head of menswear.

He then became a journalist and has been Style Director for British GQ and Editor-in-Chief of Arena, British Esquire and Man About Town magazines. Peter has written for many publications, including The Times, The Guardian, The Observer and L'Uomo Vogue. He has also been a columnist for Men's Health, The Times and the Financial Times.

In 2002, he set up Show Media Ltd with two colleagues from Esquire. Show Media is a creative agency in London that specialises in content creation (for print and digital), strategy and brand consultancy, and produces a portfolio of magazines including Brummell, Skibo and Hurlingham. Show Media rebranded The Shard and has clients across the fashion, lifestyle and property sectors, including Burberry, Belstaff, Dunhill, Rolls-Royce, Armani, Versace, Harrods, Land Securities, Knight Frank, CBRE and the Royal Exchange.

Peter is a columnist for Boat International and regularly contributes features to the magazine. He is also the editor of a book, Fatherhood: An Anthology Of New Writing, and has completed his second novel.
Matthew Clayton – Company Secretary

Matthew has been a qualified solicitor for over 20 years and is a partner in law firm Willans

LLP

. His clients include multi-national companies,

SME

s, owner-managed businesses, public sector bodies, charities and other not-for-profit organisations. A former Cambridge University choral scholar, he is heavily involved in the musical life of Gloucestershire and has at various times been chair of trustees of a music charity, and a primary school governor.